Sanima's customers get discounts when they buy goods at cheap deals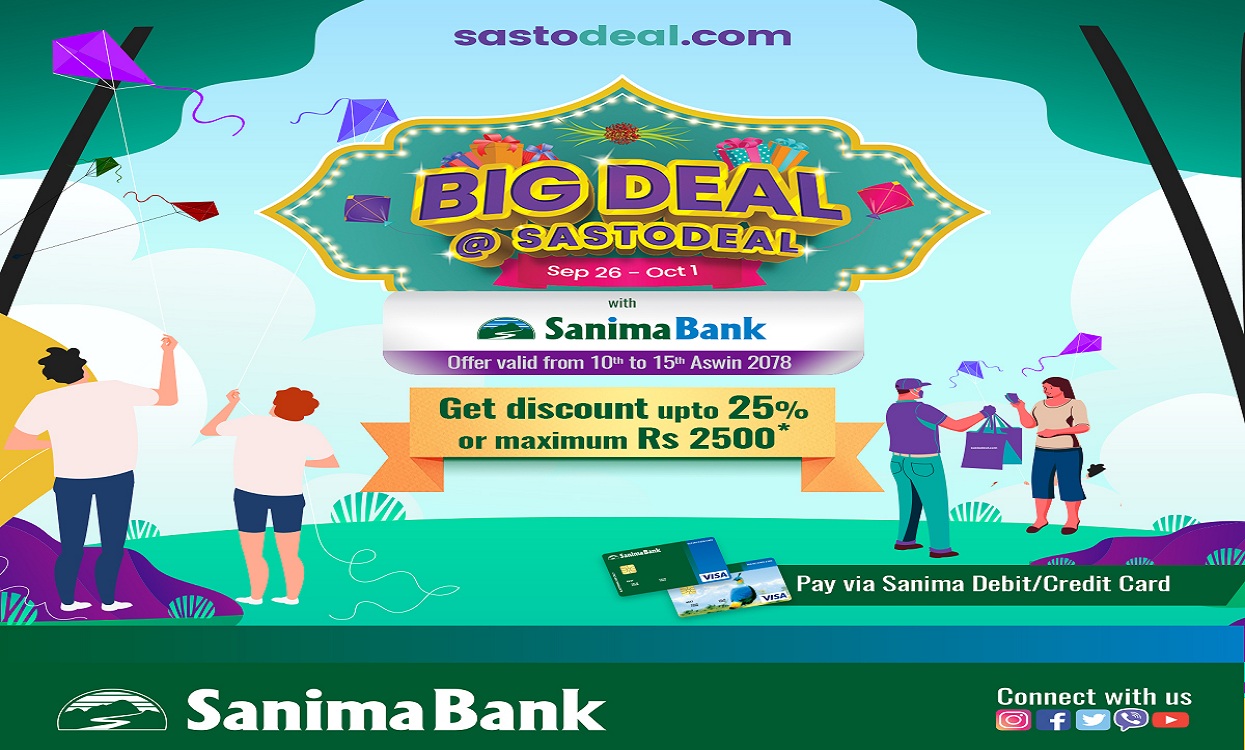 KATHMANDU: SEPT. 24 – Customers of Sanima Bank will get special discounts when buying goods at cheap deals. When paying using a bank debit and credit card, you will get a discount of 25 per cent or a maximum of two thousand five hundred.
Customers participating during the plan period will be given a discount on a first-come-first-served basis.
The scheme will be implemented from Sept. 26 to Oct. 1. The bank has 105 offices and 96 ATMs in operation across the country.