Support to Zonta Club of Kathmandu by Siddhartha Bank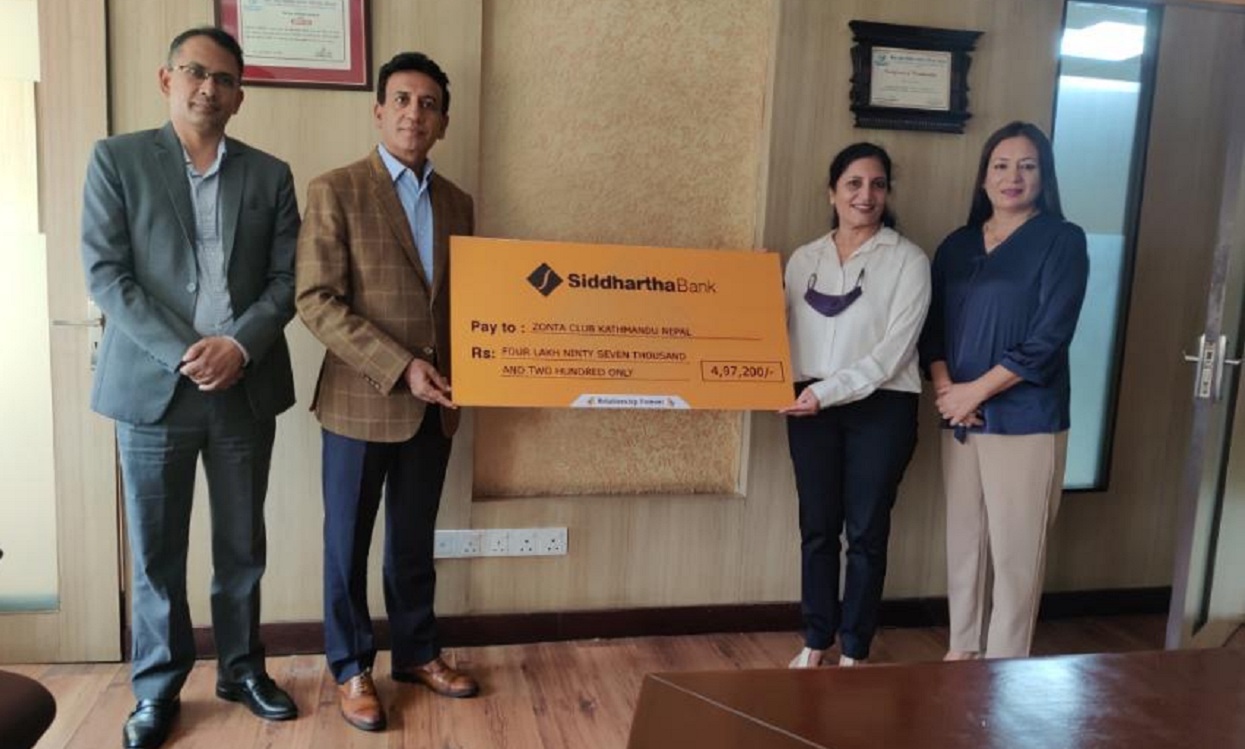 KATHMANDU: SEPT. 23 – Siddhartha Bank has provided financial support of Rs 4,97,200 to Zonta Club Kathmandu Nepal for the development of an awareness videos depicting violence against women.
The bank on Thursday used the funds under the Corporate Social Responsibility (CSR) program to help raise awareness of the Zonta campaign on domestic violence.
Acting Chief Executive Officer of Siddhartha Bank Sundar Prasad Kadel handed over the check to Seema Golchha, President of Zonta Club of Kathmandu.
Zonta Kathmandu is working with various partners to help students and women who are victims of violence. And, Lalitpur Metropolitan Police has also collaborated with 100 helplines.
Established in 2002, Siddhartha Bank Limited has been providing banking and remittance services. The bank has more than 180 branches across the country.