A competent person will be made the new ambassador: Minister Khadka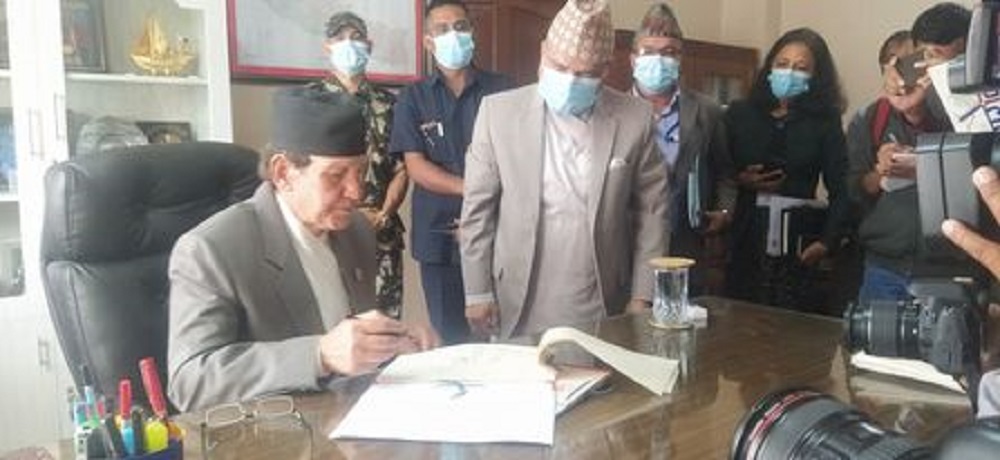 KATHMANDU: SEPT. 22 – Newly appointed Foreign Minister Dr Narayan Khadka said that he would give priority to expertise as the ambassador is the representative of the country.
Immediately after taking an oath, Minister Khadka said that the post of ambassador to many countries was vacant but the ambassador would be appointed only after considering many issues.
Stating that the ambassador should have understood the language and culture of the country concerned and from politics to diplomacy, Minister Khadka said that expertise would be important as the ambassador should also pay attention to dinner diplomacy. However, he said that in some cases, political issues would be important as the ambassador would have to arrange an important meeting.
Minister Khadka has said that foreign policy should not be of one party only. He said that he would move ahead in consultation with all parties as the foreign policy would be of the whole country and not just of any one party.
He said that various alliances are being formed in the world now and a wise decision will be taken about Nepal's involvement in them. He said that no agreement will be reached on issues including national interest and relations with national self-respecting allies.
Minister Khadka said that the MCC was not a priority during his visit to the United States and that his only priority now was to attend the UN General Assembly. He said that discussions will be held with the foreign ministers of South Asia as well as other countries in the General Assembly and issues of mutual interest will also be discussed in the sideline meetings.