Motorhead's 'Tekken R 250' motorcycle in Nepali market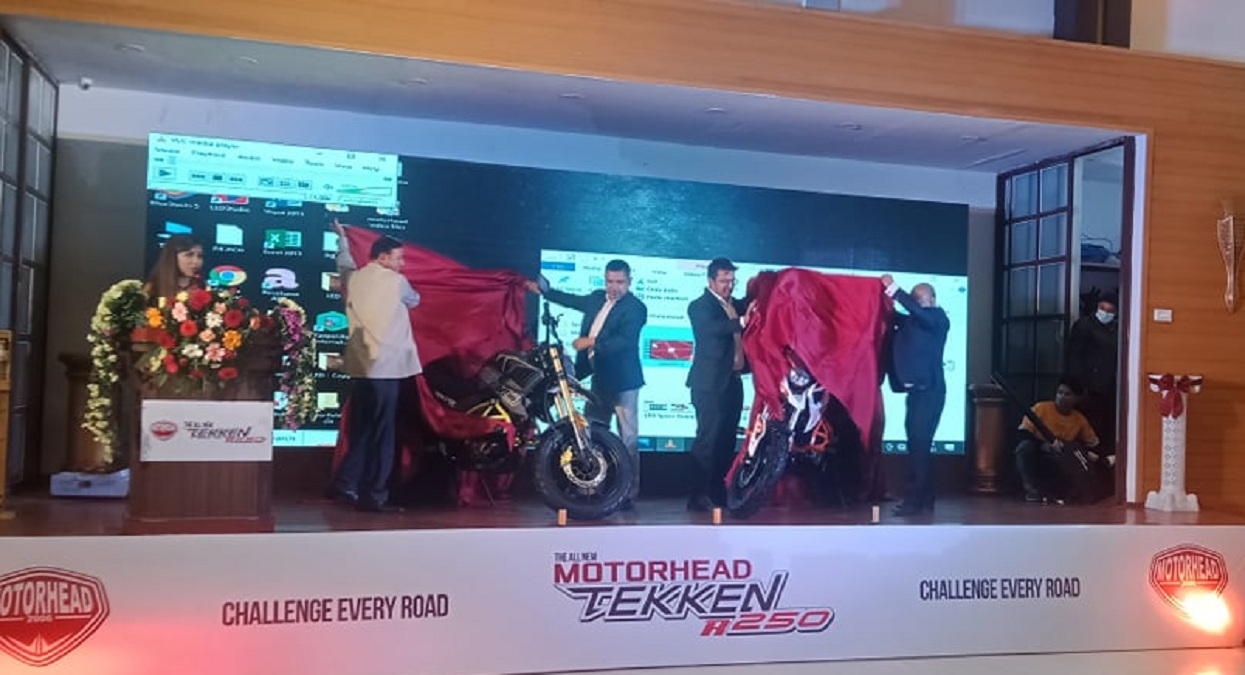 KATHMANDU: SEPT. 19 – SLR Techno & Trade Pvt. Ltd., the authorized dealer of Motorhead Motorcycles for Nepal, has unveiled a new 250cc Motorhead Motorcycle Tekken R motorcycle in the Nepali market.
Chairman of Nepal Automobile Dealers Association Krishna Prasad Dulal, Chairman of SG Group Shiva Prasad Ghimire, Chairman of SLR Techno & Trade Pvt. Ltd. Lok Harsh Shakya, Director of SLR Techno & Trade Pvt.
According to Ujwal Joshi, general manager of the company, the price of the new Tekken R 250 in the Nepali market is currently set at Rs 450,000. He said the price would be applicable for a limited time only.
The motorcycle is available in two attractive colours and graphics and is marketed as an off-road bike that crosses every road.
Its developed engine has many features like a hard chassis frame, great graphics, stylish headlights, good design, the company said. The company has stated that the youth is attracted as it has double disc brakes and comfortable seats.
SLR, a subsidiary of SG Group, has been importing and selling Chinese brand Motorhead motorcycles. Is a subsidiary of the group, which imports world-renowned off-road motorcycles from China.
SLR has introduced the motorhead brand as a dirt segment in Nepal's two-wheeler market for the past five years. Apart from that, the company has also tried to popularize the Crossover and Scambler segments.
The company claims that the motorhead bike is suitable for all parts of Nepal and is known for its wide and large tires, high ground clearance, commendable pick-up power and comfort. The company has stated that it is between Rs 295,000 and Rs 455,000.
The SG Group has also been importing and selling Italian motorcycle and scooter company Taro Motors.
Motorhead has been providing vehicle services with 14 dealers and outlets including sales, service and spare parts in major cities and market areas of the country.