24 missing motorcycles handed over to concerned people, 3 arrested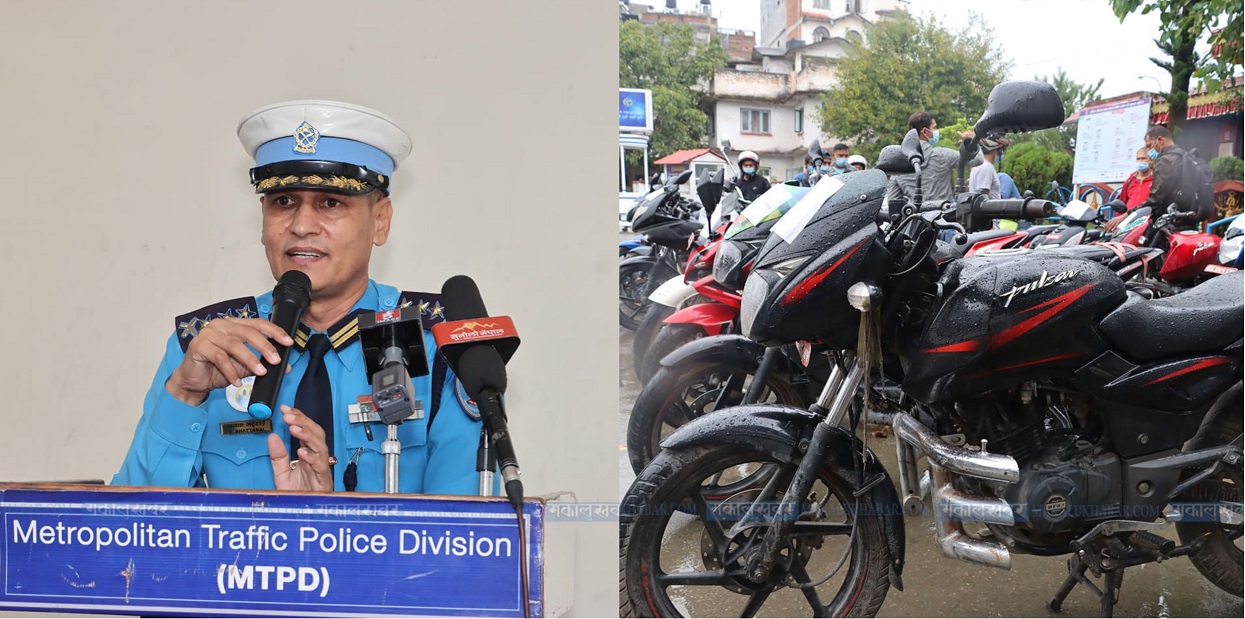 KATHMANDU: SEPT. 17 – The Metropolitan Traffic Police has handed over 24 missing motorcycles from the Kathmandu Valley to the concerned people.
Chief SSP Janak Bhattarai informed that 20 motorcycles and 4 scooters that were lost on different dates from different places in the valley have been handed over to the concerned rich.
Similarly, SSP Bhattarai said that the traffic police was continuing its campaign to reduce and control vehicle theft and urged to be vigilant in its use. "We have a campaign," said SSP Bhattarai. "Users should also be more vigilant."
Meanwhile, police have arrested three persons including motorcycles stolen from Thali in Kathmandu.
According to SSP Bhattarai, Bijay Dhital of Panchpokhari Thampal in Sindhupalchowk was arrested along with a 220 cc black and blue pulsar of Bagmati State 02-015 P 6172 while he was robbing.