Kiran Gajmer won the title of The Voice of Nepal Season 3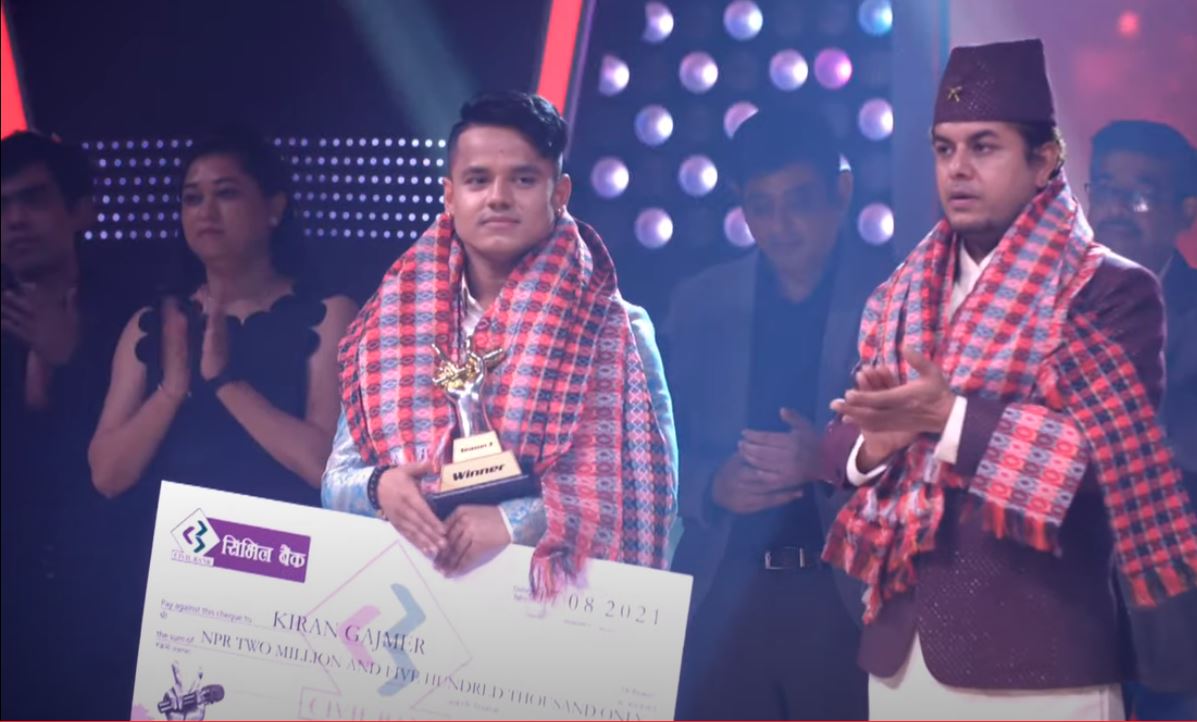 KATHMANDU: AUGUST 8 – The winner of The Voice of Nepal Season 3 has been announced. Kiran Gajmer has clinched the title of season 3. In Saturday's final, Gajmer defeated three other contestants to secure the title.
Kiran, who came to Nepal for voice from the US, has been in Nepal for eight months for Voice of Nepal. Before joining Voice of Nepal, he had trained with Karnaraj Karki. This is also the end of the third season of Voice. Along with 2.5 million, he has received many other awards and the opportunity to tour the world.
He was joined by Aryan Tamang of Darjeeling from Team Deep in the final. Tara Shrish Magar of Baglung entered the final from Team Raju while Jwala Rai from Team Trishna entered the final. Following these 3, Kiran has won the title.
This season of Voice, which was aired on Himalayan Television, was also hosted by Sushil Nepal.