At least 7 killed in crashes in U.S. state of Utah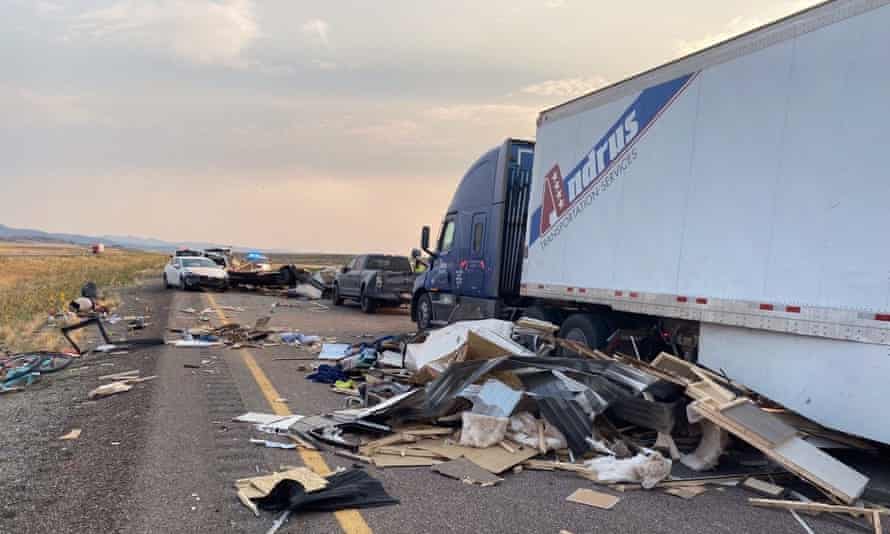 LOS ANGELES: JULY 26 – A series of crashes caused by a sandstorm killed seven motorists and injured multiple others on Sunday afternoon in the U.S. state of Utah, the Utah Department of Public Safety (UtahDPS) said.
According to the Utah DPS, the fatal crashes happened around 4:30 p.m. local time on Interstate 15 near milepost 152, between the Meadow and Kanosh exits, after high winds caused the sandstorm and impaired visibility on the roadway.
The Utah Highway Patrol (UHP) summoned troopers from Richfield and Beaver to assist, local FOX 13 news channel reported, adding that multiple ground and air ambulances also responded to transport victims.
The UHP confirmed at least seven deaths, saying that the fatality number might increase further since several others were still in critical condition, FOX 13 said.
A video clip posted by Fox 13 showed that it was difficult for drivers to see anything on the road through the dust storm in the rural area of Millard County on Sunday afternoon.
-XINHUA