Assistance of Yeti Airlines in traffic management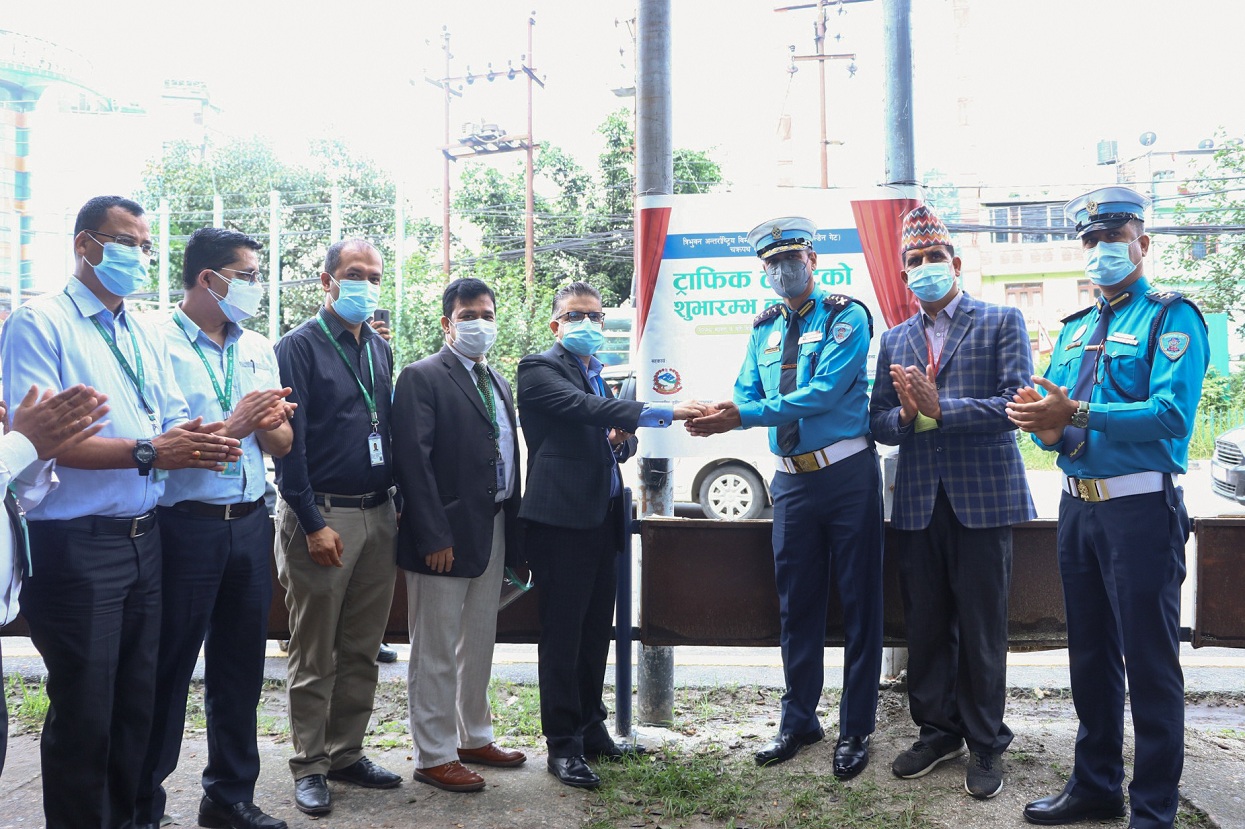 KATHMANDU: JULY 22 – Yeti Airlines, in coordination with the Metropolitan Traffic Police, Ram Shah Path, has installed traffic lights at the Golden Gate of Tribhuvan International Airport.
Yeti Airlines has installed three state-of-the-art traffic lights at the main entrance of the airport as part of its social responsibility program.
The traffic lights were jointly inaugurated by Chief Executive Officer (CEO) of Yeti Airlines Anoj Rimal and Chief of Metropolitan Traffic Police and Senior Superintendent of Police Janak Bhattarai.
On the occasion, Rimal, CEO of the airline, handed over the traffic signal light control switch to the Chief of Metropolitan Traffic Division.
On the occasion, Chief of the Division and Senior Superintendent of Police Bhattarai thanked Yeti Airlines and said that the traffic lights would be installed at various intersections in the valley with the cooperation of various organizations as it would make the city civilized and disciplined.
He said that the traffic lights are expected to ease traffic management and teach the drivers to be polite and disciplined.
According to Sudarshan Bartaula, spokesperson of Yeti Airlines, the traffic lights have been installed in collaboration with the Metropolitan Traffic Division as it has been difficult for air passengers to reach the airport on time due to long traffic jams in the region in the past.
He informed that due to this traffic signal light, the traffic management of the area will be easier and the passengers travelling by air will be able to reach the airport on time.