Floods cut the dam of Kamala river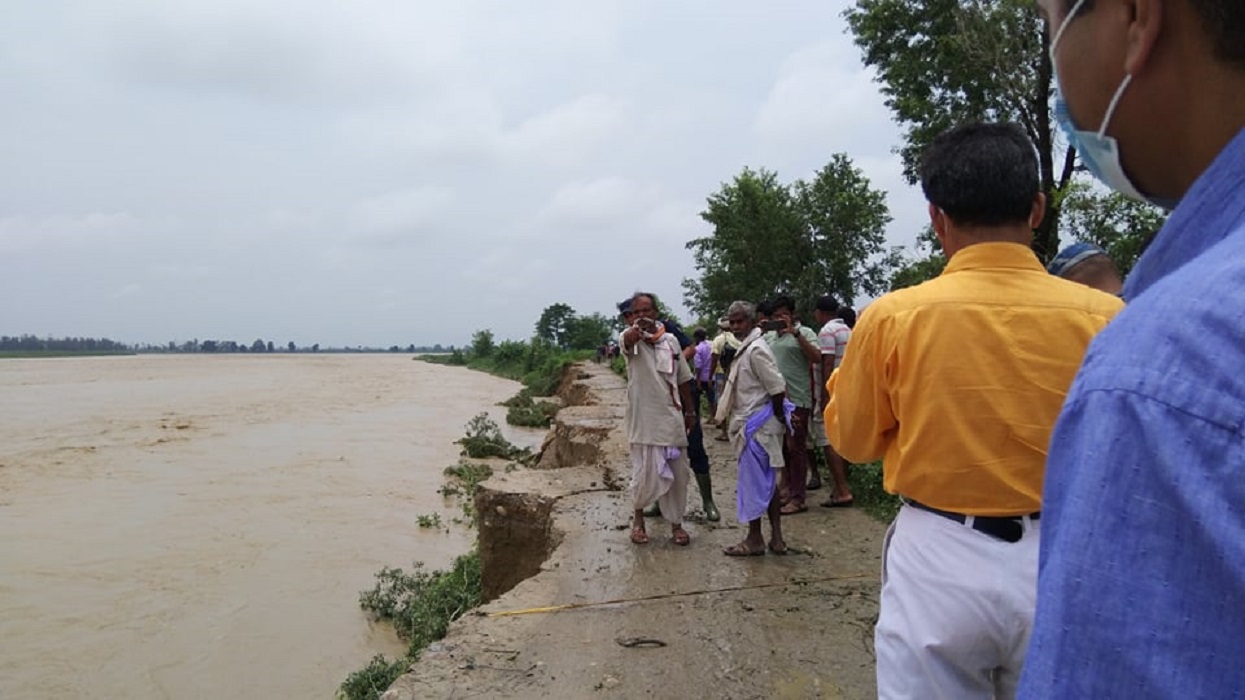 JANAKPUR: JULY 20 – The flood of the Kamala river on the border of Dhanusha-Siraha has started cutting the dam towards Dhanusha. Villages in the eastern part of Dhanusha are at risk after the dam was cut due to floods.
The dam on the west side of the river in Kiratpur in Sabaila Municipality-13 has been cut due to the flood in Kamala River on Monday night. The 600-meter dam of the river is at risk due to floods. Locals have been warned of the possible dangers of floods.
Chief of the Kamala River Control Project Office, Ekraj Bhattarai, said that the Kamala River flood dam has been cut at Kiratpur and Dholbajja on the Dhanusha side.
All the municipalities of Dhanusha, Shahid Nagar Municipality, Kamala Municipality and Janakandani Municipality are in danger of being inundated by the floods.
Matrimonial inspection and initiative
Former Minister and Member of Parliament for the constituency Matrika Prasad Yadav had inspected the site on Monday night after receiving information that the Kamala River dam was being cut by the floods.
After the inspection, Yadav immediately instructed the Chief District Officer of Dhanusha Bandhu Prasad Bastola and Chief of Kamala River Control Project Office Ekraj Bhattarai to inspect the affected area and the dam of Kamala River which is being cut.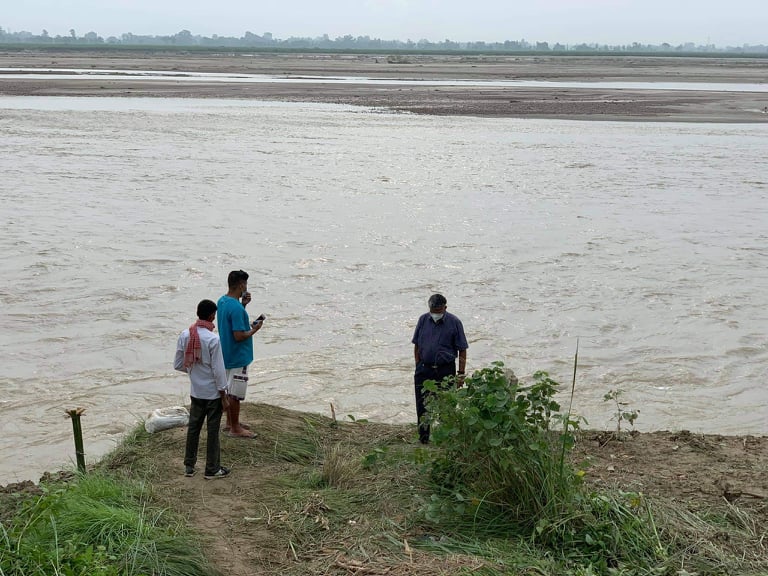 On Tuesday morning, a team including Dhanusha Chief District Officer Om Bastola and Chief of Kamala River Control Project Office Bhattarai inspected the area. After the inspection, Bhattarai replied that there was a problem in saving the dam as the Ministry of Finance had cut the emergency budget for disaster control and that he had a budget problem in saving and repairing the dam in the cut-off area.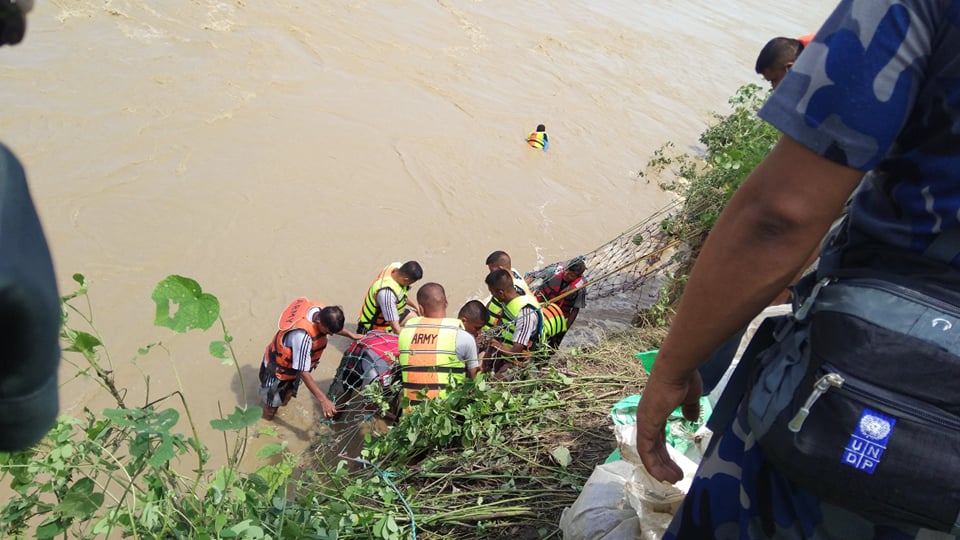 Yadav said that the finance minister would immediately provide Rs 5 million to save the dam. Yadav told Makalu Khabar that the finance minister had requested to start work immediately to save the dam and promised to provide an additional budget if needed.
Former Minister Yadav told Makalu Khabar, "I have talked to the Minister of Water Resources on this issue. He has also told me to start work immediately and we will provide the necessary budget."
Chief District Officer of Dhanusha, Bastola, said that the locals have been alerted by mobilizing police in the flood-prone areas after the dam was cut.