Australian ambassador pays courtesy call on CPN (Maoist Centre) Chair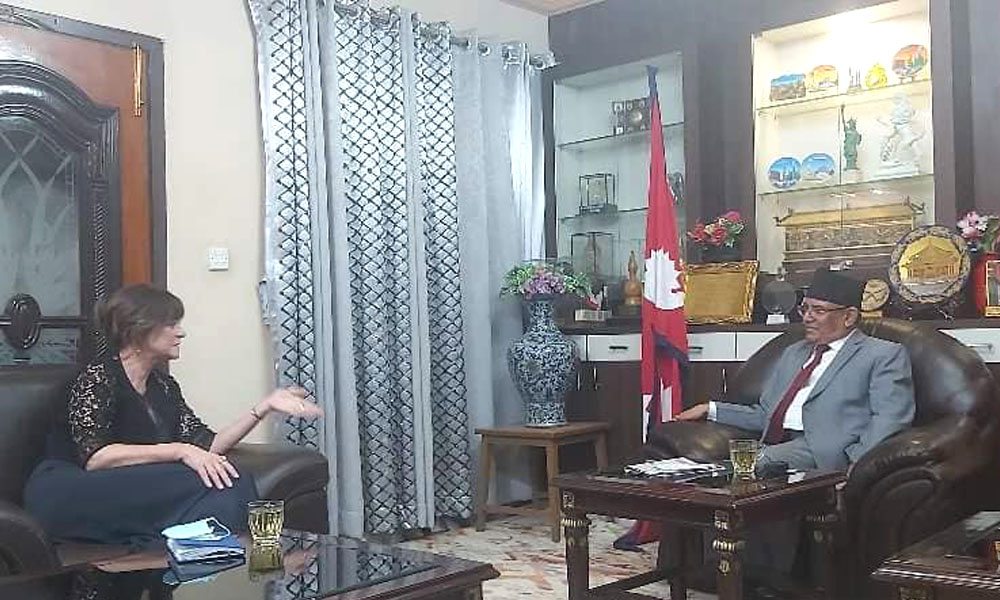 KATHMANDU: JULY 15 – Newly-appointed Ambassador of Australia to Nepal, Ms Felicity Volk paid a courtesy call on CPN (Maoist Centre) Chair Pushpa Kamal Dahal 'Prachanda' today.
In the meeting held at his residence at Khumaltar, CPN (Maoist Centre) Chair and former Prime Minister Dahal expressed gratitude for the cooperation and goodwill that Australia has been providing for Nepal's development and prosperity.
Welcoming the newly-appointed ambassador, leader Dahal said that the Nepal-Australia relations are very old and marked by friendship.
On the occasion, he wished Ms Volk a successful term in office. Australian ambassador Volk said Australians loved Nepal and the Nepalis, expecting their support to make her term successful.