Cabinet meeting, recommendation for president to call house session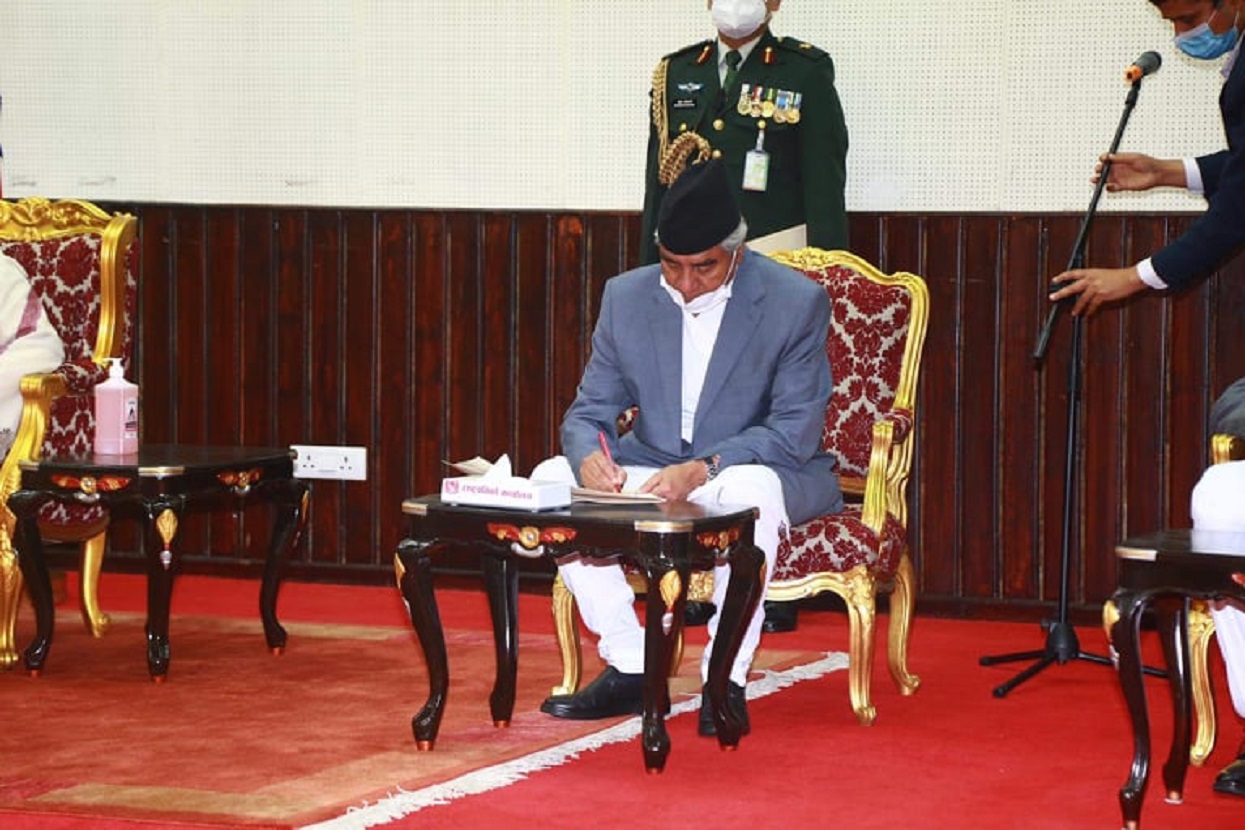 KATHMANDU: JULY 15 – Prime Minister Sher Bahadur Deuba has called a cabinet meeting. The meeting has been called at Singha Durbar on Thursday (today) at 2 pm. The meeting will make a recommendation to President Bidhya Devi Bhandari for the reconstituted House of Representatives.
On July 12, the Supreme Court ruled that the parliament had been reconstituted and ordered to convene the parliament within seven days. Prime Minister Deuba has formed a five-member cabinet as soon as he became the prime minister. Bal Krishna and Gyanendra Bahadur Karki of the Nepali Congress and Janardan Sharma and Pampha Bhusal of the UCPN (Maoist) have become ministers.
The five-member cabinet meeting is scheduled to be held today. Earlier, the first cabinet meeting was held on Tuesday. The meeting had decided to provide the corona vaccine to all Nepalis by March of next year.