Everyone's support needed to defeat COVID-19 pandemic: Home Minister Khand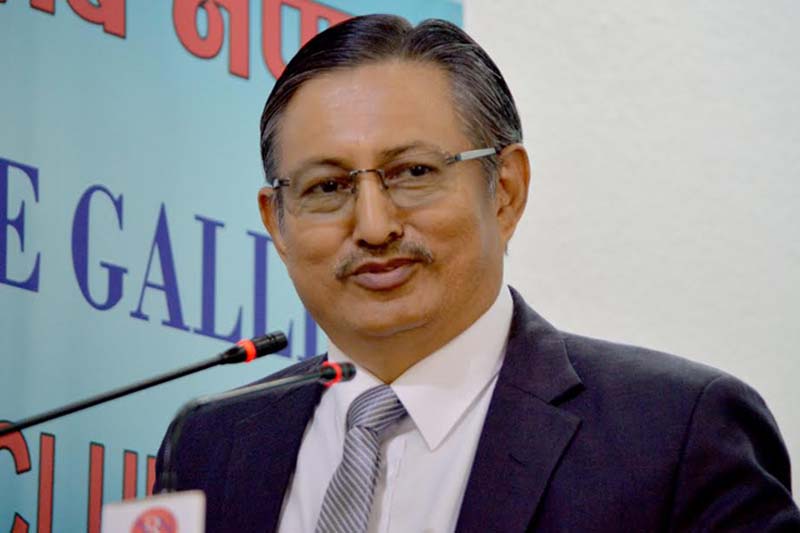 KATHMANDU: JULY 14 – Newly appointed Home Minister Bal Krishna Khand has assumed office at the Ministry of Home Affairs, Singha Durbar.
Home Secretary Maheshwor Neupane, Inspector General of the Nepal Police, Shailesh Thapa, Inspector General of Armed Police Force, Shailendra Khanal, Chief of National Investigation Department, Ganesh Prasad Adhikari, among others officials, welcomed Minister Khand at the Ministry.
Talking briefly to media persons, Home Minister Khand pointed out the need for support and contribution of all to defeat COVID-19 as all of us have been facing the biggest pandemic of COVID-19 in our lives.
He said, "It is necessary to play their respective responsibilities and roles seriously to be protected from coronavirus pandemic. Security bodies, health workers, media persons have been fulfilling their duty and responsibility keeping their lives at risk."
Saying the government has the responsibility to save lives of any citizen deputed in COVID-19 resilience, Home Minister Khand opined, "The government is committed to arranging budget, expenditure, and treatment at necessary places for proper management of the pandemic along with coordination."
The newly appointed Home Minister approved the file of sending the amount demanded by the District Disaster Management Fund, eastern Nawalparasi. Disaster Management Funds of all 77 districts across the country have the required amount.