Oli reached Balkot [Photos]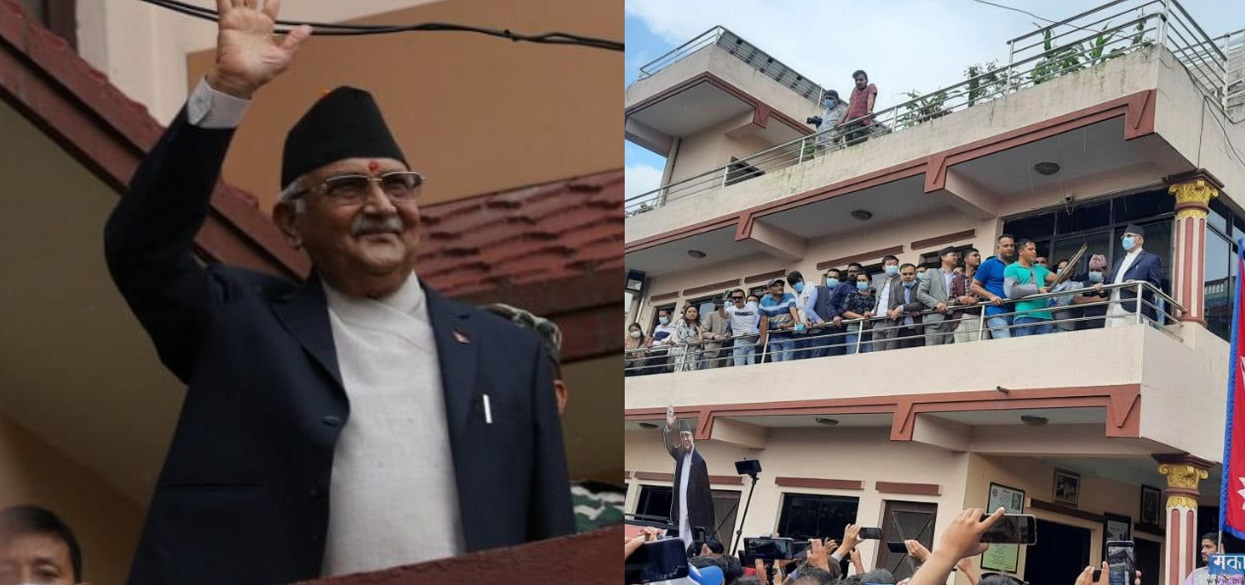 KATHMANDU: JULY 14 – Outgoing Prime Minister KP Sharma Oli has reached his private residence in Balkot. Following the order by the Supreme Court to become prime minister to the president of the Nepali Congress and parliamentary party leader Sher Bahadur Deuba, Oli left Baluwatar's official residence and returned to Balkot's private home.
Oli was taken to Balkot by Youth Association Nepal after returning from Baluwatar on Wednesday. Hundreds of supporters have greeted Oli in Balkot.
PHOTOS:-