These are the priorities of the Deuba government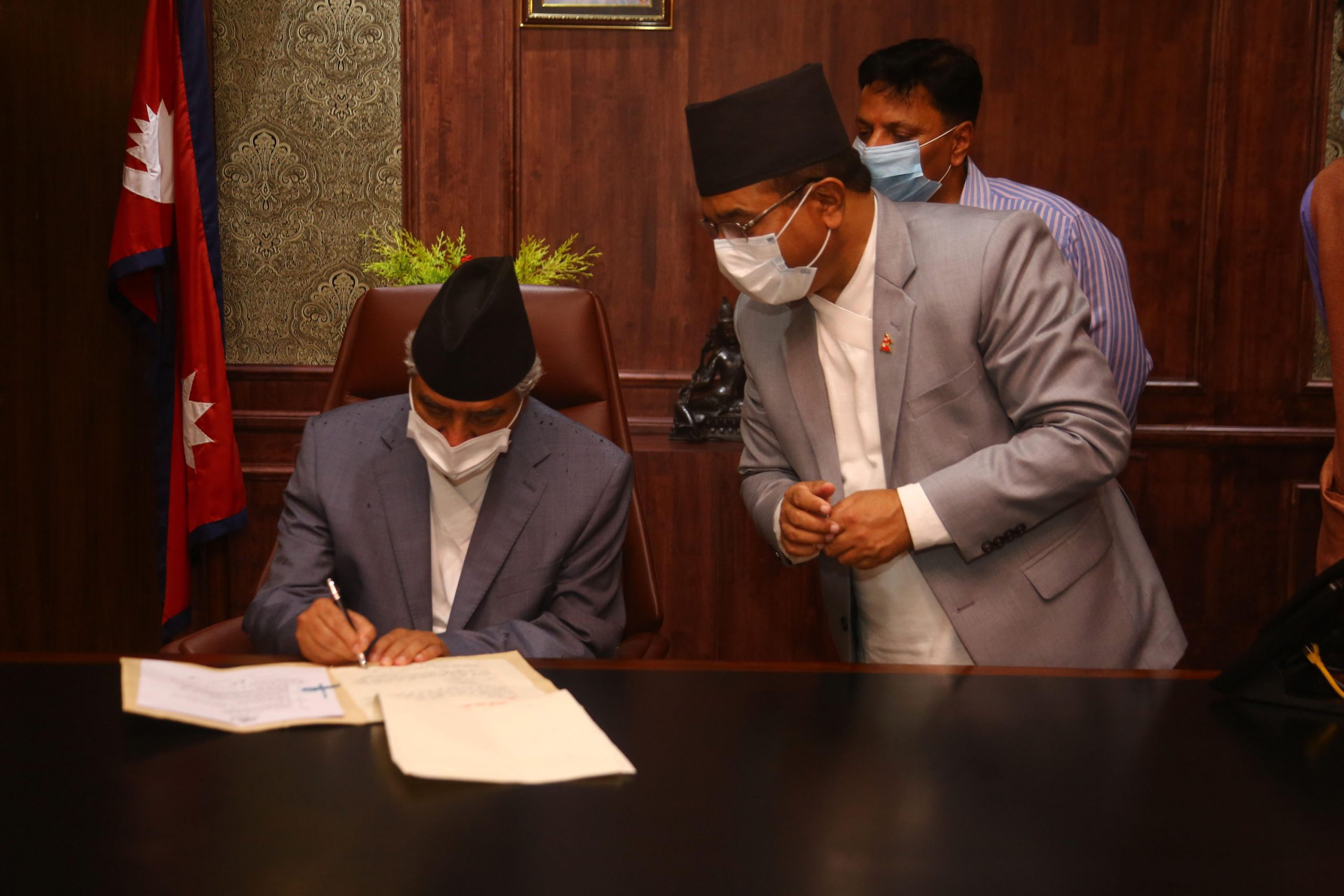 KATHMANDU: JULY 14 – The cabinet meeting has determined various priorities of the government. A meeting of the Council of Ministers held at the Office of the Prime Minister and Council of Ministers at Singha Durbar after Nepali Congress President Sher Bahadur Deuba was appointed as the Prime Minister has determined the priorities.
The issue of maintaining law and order has been given top priority. The prevention, control, and treatment of COVID-19, economic prosperity, and the rapid recovery of the economy affected by COVID-19 are also of high importance to the government.
Accelerating the development work, giving effective delivery of public services has been determined as the major responsibility of the present government. The newly formed government has given priority to the defense of the constitution and the strengthening of the federal democratic republic. Disaster will be managed on a priority basis. Similarly, the government has made local elections a priority.
The special advisor will be appointed
The government will appoint a special adviser to effectively control, prevent and treat the coronavirus. The advisor will assist the government in carrying out its work in a systematic manner.
Spokesperson of the government and Minister for Law, Justice, and Parliamentary Affairs Gyanendra Bahadur Karki informed that it has been decided to make public the expenditure incurred so far for the prevention, control, and treatment of COVID-19. Similarly, a special package will be brought within a week to revive the economy affected by Corona. Similarly, the rest of the work of the peace process will be completed. An action plan based on the Shrestha system will be formulated and implemented in government and public bodies.
For the overall economic development, a comprehensive manpower plan will be prepared to project and manage the skilled manpower required in various fields. The government has a plan to speed up the development work, prevent a shortage of funds, but the national interest above all, and strengthen the relations and cooperation with all the friendly countries and international organizations including the neighboring friendly countries.
Minister Karki informed that it has been decided to send back all the proposals in the process in the Council of Ministers and its various committees to the concerned ministry.