National Talent Award to Madan Krishna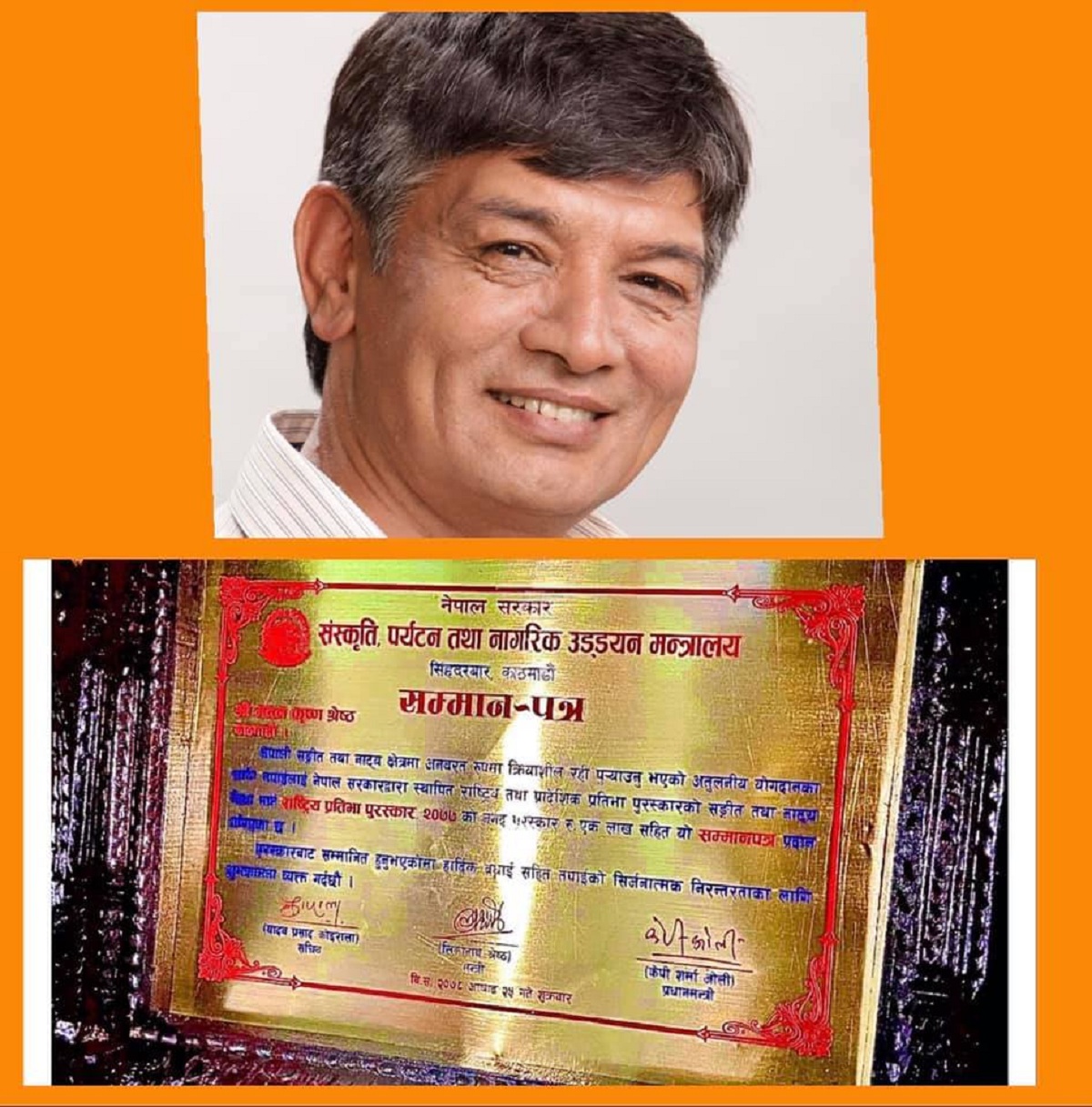 KATHMANDU: JULY 10 – Veteran artist Madan Krishna Shrestha has been awarded with the 'National Talent Award-2077'. The Ministry of Culture, Tourism and Civil Aviation, Government of Nepal has conferred the honor on Shrestha.
Prime Minister KP Sharma Oli presented Shrestha with Rs 1 lakh in cash at a function held at the PM's residence in Baluwatar on Friday. After Shrestha could not attend the program due to health reasons, his son Yaman Shrestha accepted the honor.
Hari Bansha Acharya has shared a photo of Madan Krishna with a letter of appreciation on social media. Shrestha, who is recovering at home after being recovered from COVID-19, is now in normal health.