One-way operation of Prithvi Highway after four hours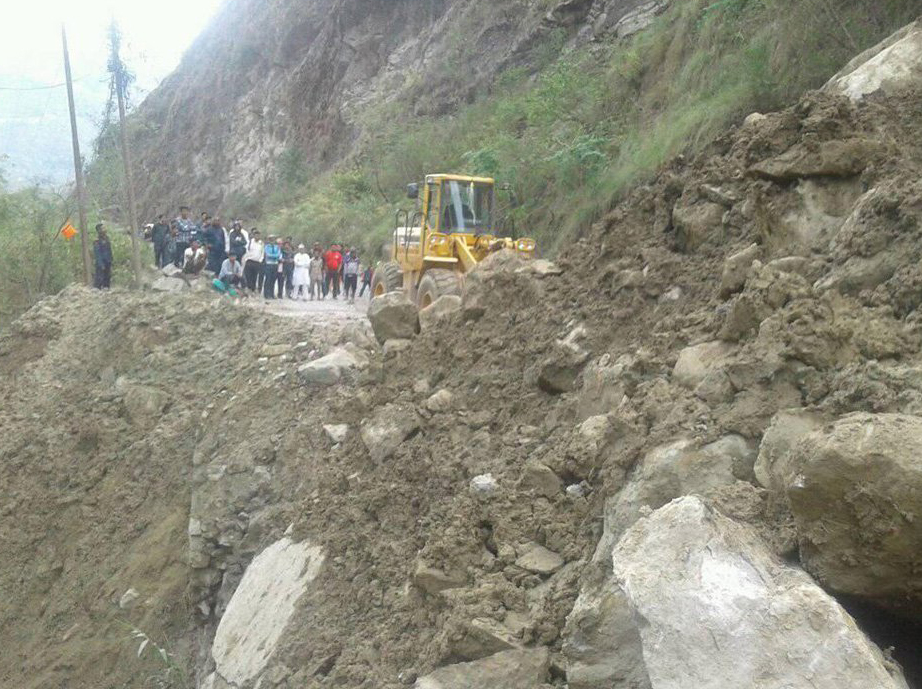 TANAHUN: JULY 10 – The Damauli-Jamune section of Tanahun under Prithvi Highway has come into one-way operation after four hours. The highway was blocked after a landslide fell at 4 in Myagde Rural Municipality-1 Barchaur this morning. Along with the landslide, a large rock has also fallen in the middle of the highway.
Deputy Superintendent of Police Yuvaraj Timalsina informed that the landslide was removed and the highway was reopened on one side. Although there was no rain on Friday and today, the landslide has weakened the soil due to the rain that has been falling for the past few days. Police said that it would take some time to operate the two-way highway due to the fall of large stones.