200 bonus when you get money in your Khalti account from WorldRemit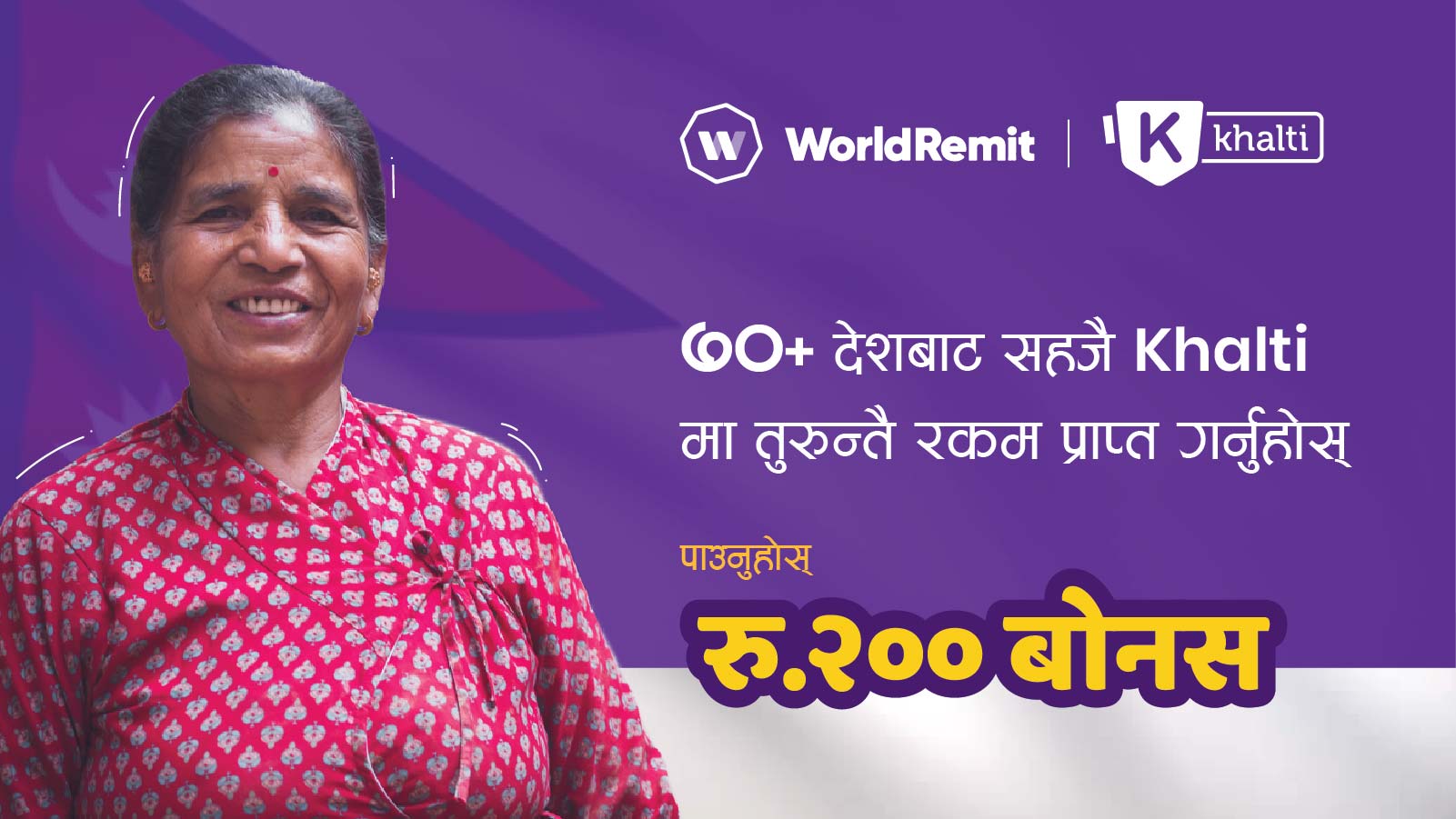 KATHMANDU: JULY 1 – Online payment service provider Khalti Digital Wallet has introduced the facility of receiving money directly into Khalti's account when sending money from WorldRemit. The person who receives the money sent under the facility from his/her Khalti app will get a 200 bonus immediately.
Collaboration with WorldRemit has made it possible to easily access any amount of money in the Khalti account of a person in Nepal from more than 70 countries 24 hours . The recipient should have created a Khalti ID and verified the KYC (Customer Identity).
After sending money to the Khalti doing nothing, money and bonus will be automatically loaded in Khalti. Its details can be easily seen by going to the transaction section of the Khalti app.
"We are committed to meeting the needs of our customers through digital platforms," ​​said Saurabh Raj Pandey, head of the remittance at Khalti Digital Wallet.
This collaboration with WorldRemit will further help you to send and receive money from anywhere in the world in a seamless and hassle-free way, and to pay your business online hassle-free. We believe that this medium is the choice of many as it is a reliable, cheap, and fast service. '
"This agreement with Khalti has made it easier for customers to send money to their families and relatives," said Rujan Ahmed, WorldRemit's country director for South Asia. We are excited to work with Khalti. '
To send money from WorldRemit to your Khalti, you should log in to the WorldRemit app, tap on Send Money and send it to the destination by entering the number of the amount you want to send to Nepal.