The Reecharger brings emergency portable oxygen bags for patients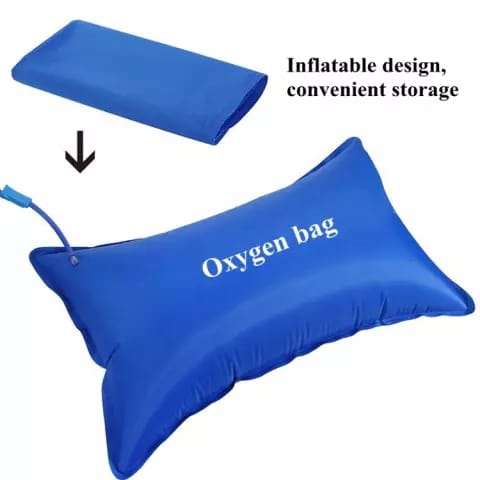 KATHMANDU: JUNE 11 – The e-commerce platform reecharger has launched a portable oxygen bag targeting Corona as well as other emergency patients.
Reecharger, which has been providing all kinds of COVID-related items below the market price, has stated that it is going to start selling and distributing oxygen bags.
The reecharger has stated that the bag can be booked and ordered for purchase on the reecharger app from 2 pm to 5 pm on Friday.
Portable Oxygen will be available to those who book during this period at the rate of Rs 2,000. During this period, reecharger users will be able to redeem 500 to 5,000 cash points.
The 1 liter capacity portable bag will provide oxygen to the patient for 45 minutes to 1 hour.
During this period, portable oxygen will be used to transport the patient to the hospital. Once the oxygen is exhausted, it can be re-used in an oxygen cylinder or from an oxygen refill.
The reecharger will provide a 10-liter oxygen cylinder at Rs 1,999, a surgical meltbone mask at Rs 3 and other items at cheaper rates.
In addition, the reecharger will have a 5-liter capacity YU300 oxygen concentrator at Rs 33,999, Ogles' 5-liter capacity at Rs 65,000 and a 10-liter capacity at Rs 135,000.
When you open an account by downloading the reecharger from Google Play and Apple's Appstore, you will get 1000 cash points. It is stated that you can get 5 to 10 percent discount by redeeming such cash points while purchasing goods.