Extension counter of Kumari Bank in Nobel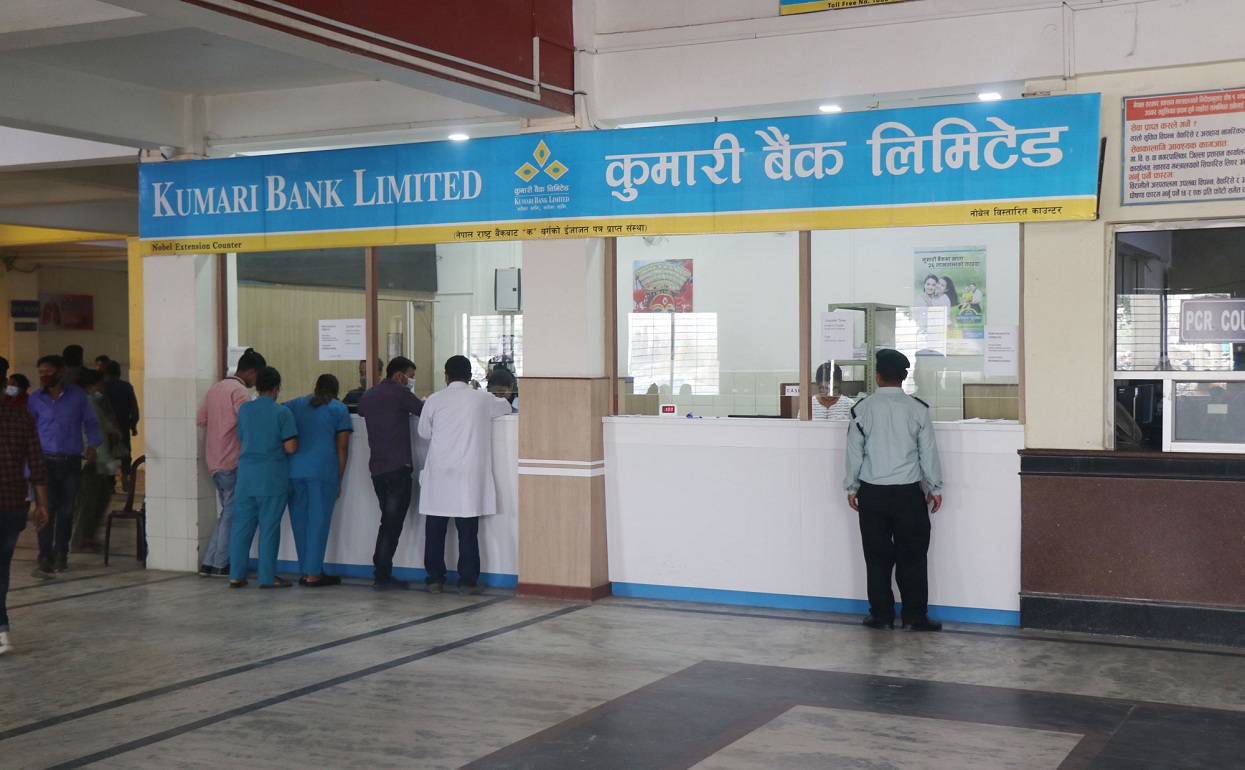 BIRATNAGAR: JUNE 10 – Kumari Bank Limited has operated an extension counter at Nobel Teaching Hospital in Biratnagar. The bank has started providing banking services from the hospital premises by operating counters.
Ankit Pandey, head of Kumari Bank's Biratnagar branch, said that the extension counter has been set up for the convenience of hospital staff, students and patients. The counter has been providing services such as opening a bank account, depositing money and withdrawing money. Nobel is the largest privately run hospital in Eastern Nepal.
As Nobel operates its salary account in Kumari Bank, about 1,700 employees working in Nobel have also opened accounts in Kumari Bank. The employees of the hospital say that the bank's extension counter, which is supposed to be doing business, has become comfortable while operating inside the hospital council.
Students studying at Nobel Medical College and patients coming to the hospital have also got ease in banking transactions. Kumari Bank has also set up an ATM with an extension counter inside the hospital premises. Dr. Sunil Sharma, Director of Nobel Hospital, informed that arrangements have been made to operate extension counters and ATMs within the hospital premises in coordination with the bank to facilitate the employees, students and patients in banking transactions.
Kumari Bank has been providing banking services by expanding 16 branches in Morang, Sunsari, Jhapa, Udayapur, Okhaldhunga, Solukhumbu and Ilam. The bank has two extension counters in Morang and one in Sunsari. Kumari Bank has been providing banking services from 195 branches, 162 ATMs, 25 branchless banking units and 13 extension counters across the country.