The United States will buy 500 million vaccines for the world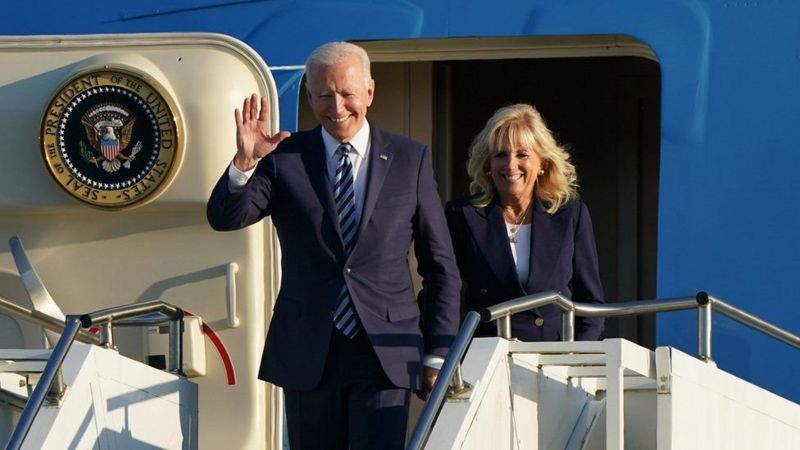 KATHMANDU: JUNE 10 – The administration of US President Joe Biden will provide 500 million Pfizer vaccines to about 100 countries over a two-year period, according to US media reports. 200 million vaccines will be distributed within this year and the rest will be distributed in 2022.
The United States is under pressure to increase Corona Virus vaccination rates in poorer countries. The latest news comes after Biden landed in the UK, starting his first foreign trip as US president.
The purpose of the visit
The White House has not officially commented on the distribution of the 500 million vaccines. But when asked about America's vaccination strategy for the world, Biden said, "I have one and I will announce it."
A large crowd was present to watch the US Air Force One land at RAF Mildenhall Airport in Suffolk on Wednesday evening. Biden also addressed the families of the American soldiers present at the arena and recalled his late son who had served as a National Guard.
He called on US partners to return to the United States as "like-minded nations." He said the world's democracies stand together on the most difficult challenges and the most important issues for the future. He later visited Cornwall.
US President and British Prime Minister Boris Johnson is meeting for the first time on Thursday ahead of the G7 summit in the southwest corner of Britain. During the eight-day visit, President Biden will meet with the Queen at Windsor Castle and will also attend the first NATO summit as President.
He noted that the visit was linked to "US support for world democracies." He is scheduled to meet with his Russian counterpart Vladimir Putin at the end of his European tour. –BBC