Nomadic Rautes shift to Salyan from Surkhet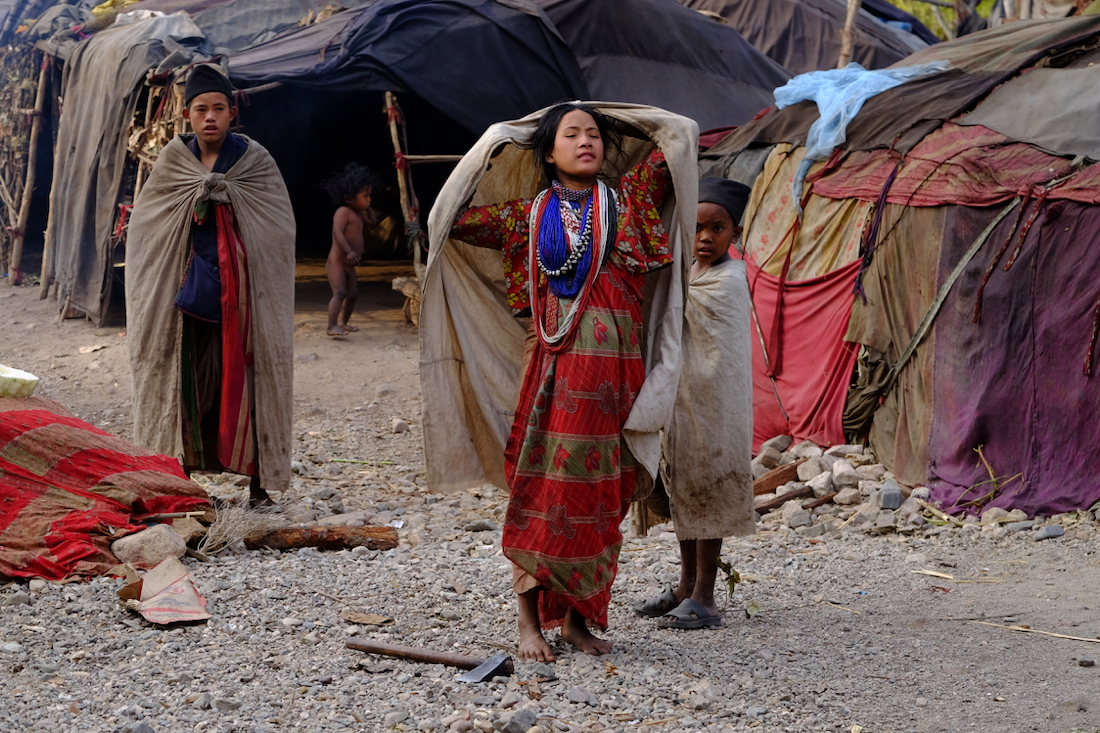 KATHMANDU: JUNE 24 – A total of 46 households of nomadic Raute community have shifted from Damar at Gurbhakot Municipality-9 in Surkhet district to Kalchedanda at Kalimati Rural Municipality-5 in Salyan district.
The Rautes, whose number stands at 143 in this settlement, had been residing in Surkhet nearly for a decade.
In spite of the tradition of the indigenous Rautes shifting their settlement following the demise of their family members, they had been residing in the jungle at Damar in Surkhet for 10 years but eventually chose to return to Salyan after all these years.
According to Raute Upliftment Foundation President Satyadevi Khadka, the Rautes shifted to Salyan wading through forests in Achham, Dailekh and Surkhet district on last Tuesday.
The census of 2011 had put the population of the Rautes, who are one the marginalized endangered indigenous communities in the country, at 618. A majority of them were found to be living in forests in the far-western region of the country.
Following an incident of two young girls from this nomadic tribe suffering sexual violence at the hands of three local youths at Gurbhakot Municipality towards the beginning of June this year, the Rautes decided to shift their settlement
Police have already launched a probe into the incident and have held three youths on the charge of sexually assaulting the Raute girls.
The federal government has been providing a monthly allowance of Rs 3,000 to each Raute households while the Karnali State where the majority of the Rautes were recorded to be residing in, had added monthly Rs 2,000 to their allowance since the current fiscal year 2020/21. (RSS)