Norvic began child-centered preparations against the potential risk of a third wave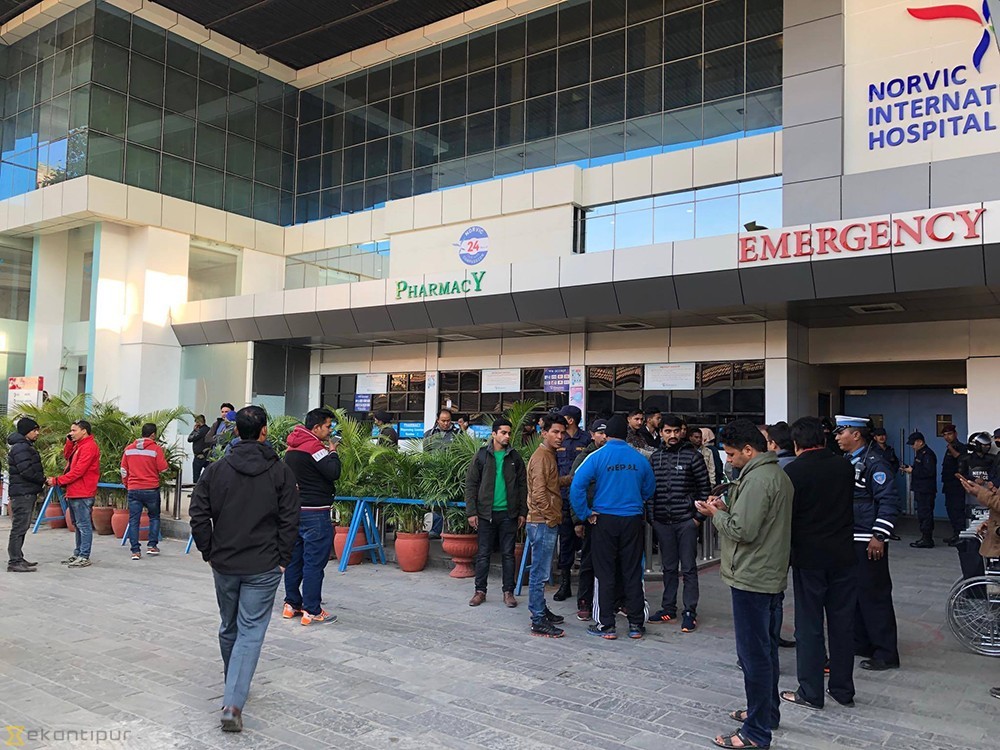 KATHMANDU: JUNE 24 – The Norvic Hospital in Thapathali has prepared the necessary beds and other treatment arrangements for the children who are said to be affected by the possibility of a third wave of Corona.
As per the instructions given by the Ministry of Health to all the hospitals on June 4, Norvic International Hospital has prepared 20 percent more beds for the treatment of COVID-19 infected children in view of the possibility of third and fourth wave of Corona and at that time more children may be infected.
Norvic has formed a dedicated team to provide quality service in such situations along with the management of beds to protect the children from the risk of the coming wave of COVID-19. The team consists of specialist doctors and health workers.
Norvic Hospital has already begun preparations for alternative oxygen and all other work to help the state cope with another possible wave of Corona. Norvic even in the second wave of Corona transformed itself into Covid Hospital and provided quality services to the infected.
Although the number of COVID-19 patients is low at present, the beds reserved for COVID are in a state of readiness to cope with the next wave. Norvic also called on parents to take their children to the hospital immediately if they develop symptoms of multi-system inflammatory syndrome after exposure to Corona.
This is the problem of swelling of the heart, lungs, kidneys, skin and eyes of children infected with Corona. It usually appears in children 2 to 4 weeks after the Corona infection. Symptoms include red eyes, difficulty breathing, sore throat, abdominal pain, fever, diarrhea, bruising of the skin, lips or nails, rashes on the body, and tiredness.
Specialist doctors suggest that children with Corona infection or contact with an infected person should be taken to hospital immediately if they have a fever for three days and have at least two of the above symptoms.