Delta Varient
Should we be worried about the new variant of World Covid-19, Delta Plus?
Delta Plus variant is spread across 9 countries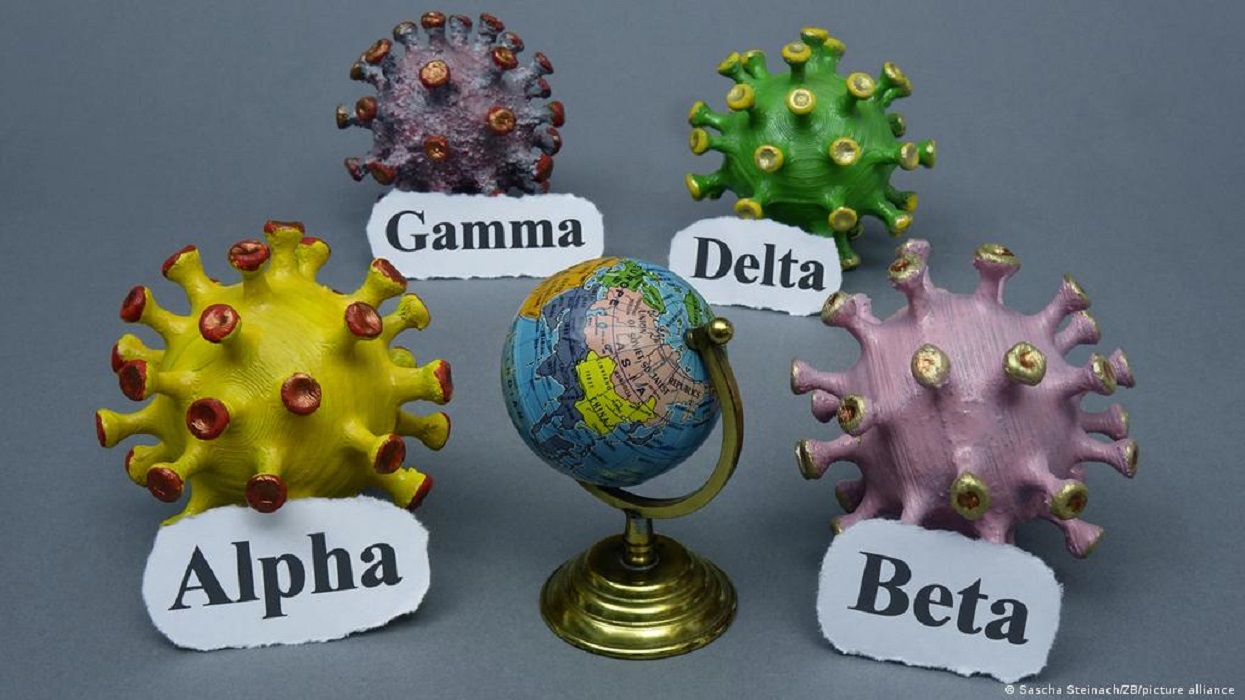 KATHMANDU: JUNE 24 – India has classified a new type of Corona Virus (Delta Plus) that was previously identified as a concern in Europe. A mutation develops from a 'variant of interest' to a 'variant of concern' only when it involves rapid migration, serious illness, reduced immunity, and reduced effectiveness of treatment and vaccines. If at least one of these conditions appears, the virus can be considered to have evolved.
A study by India's Ministry of Health found that the Delta Plus-named AY-1 variant of the virus spreads easily and rapidly, easily binding to lung cells. This variant is resistant to monoclonal antibody therapy. Delta Plus works to neutralize the powerful intravenous infusion of antibodies.
The Delta variant, which has recently claimed millions of lives in India, was identified in India last year. Delta, which has been active since the beginning of the summer season, produced a deadly second wave of infection. This variant is a matter of concern for the world. According to the Indian Ministry of Health, the Delta Plus variant, which was first discovered in India last April, appeared in 22 people in six districts of Maharashtra, Kerala and Madhya Pradesh. 16 of them were from Maharashtra. Therefore, Maharashtra was the most dangerous place from the point of view of the epidemic.
Currently, the Delta Plus variant is spread across 9 countries including India, USA, UK, Portugal, Switzerland, Japan, Poland, Nepal, Russia, China and Nepal. Already, 80 other countries around the world have been hit by the highly contagious Delta Plus variant. Thus, the naming of the new variant of COVID-19, which is now spreading all over the world, has also been changed. The variant found in Kent and the United Kingdom has been named Alpha, the variant found in South Africa has been named Beta, the variant found in Brazil has been named Gamma and the variant found in India has been named Delta.
The virus is mutated almost all the time. Some mutations damage the virus itself. But most mutations make the virus even more contagious and deadly. Delta Plus is just as deadly and challenging. But some of the world's leading virologists have questioned the labeling of Delta Plus and the challenges and concerns it brings. According to the virologist, there is no concrete evidence yet to prove that Delta Plus is more contagious and deadly than any other type of virus. It is only estimated.
Gagandeep Kang, a virologist in India, said there were no statistics that could support the growing range of concerns on the basis of 22 sequences. Gagandeep said knowledge and studies on both biological and clinical issues are needed to consider and find out whether the current situation and the new variant is really worrying. This means that India needs more data to determine whether this variant is neutralized by antibodies to vaccine-derived vaccines or newer variants of COVID-19. What is there is not enough. Also regular tests increase the infection rate, diagnostic failures do not take the new variant.
Detailed data is needed to determine if the new variant is the cause of the patient's more serious condition. The Delta Plus variant has an additional mutation called corona virus spike (K417N), which is also found in beta and gamma variants. It first appeared in South Africa and then in Brazil. Of these, beta killed many in South Africa, while gamma was confirmed to be highly contagious. According to Dr. Jeremy Kamil of Louisiana State University, 166 examples of Delta Plus shared on GISID, based on a global open partnership database, have no reason to believe it is more dangerous than the original Delta virus.
Kamil said Delta Plus could be successful in spreading the infection to people who were previously infected during the epidemic, weakened, and had immunosuppressive immunity. Kamil said India and no other country in the world has not collected enough facts to prove that Delta Plus is more risky than Delta. But Dr Anurag Agrawal, director of CSIR Genomics Integrative Biology, one of the 28 Indian laboratories involved in genome sequencing, said all parts of the delta virus were a matter of concern. Agarwal also said that the leveling of Delta Plus was abnormal.
But Kamil says there is still no need to worry. He said that panic should not be spread until the health measures are strengthened and a clue is found through careful examination and research. Kamil also said that India had given more response. Most of the world's scientists collected enough samples in India in April and May for variants of the COVID-19 infection. Kamil says research and observation are more important now than worrying about the Delta Plus variant.