Mahalaxmi Bikas Bank's 'Mahalaxmi Missed Call Service' in operation

KATHMANDU: JUNE 23 –  Mahalaxmi Bikas Bank has launched 'Mahalaxmi Missed Call Service' so that customers can avail modern banking services at home in the event of COVID-19 epidemic.
In this service launched by the bank, the customer can provide any banking service, information about the bank's branch and any information related to the bank's savings and loans if required. The bank representative will provide callback information by calling the concerned customer.
In this service, the representative of the bank informs the customer about the usage method of digital banking and its usefulness and if there is any problem or suggestion related to the bank, they will take appropriate information and solve it.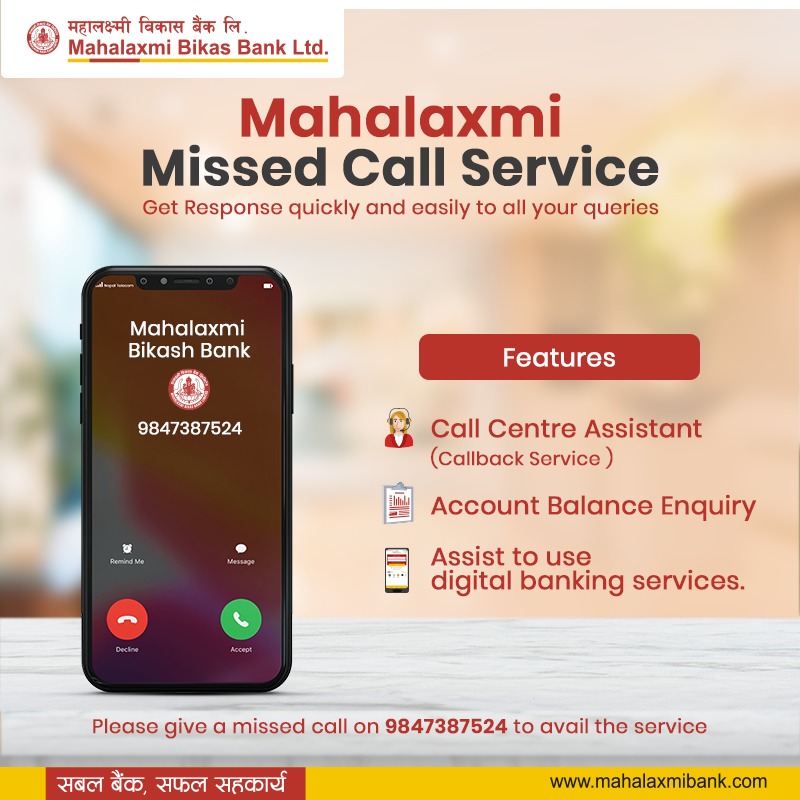 The bank has requested all customers to protect themselves and others from COVID-19 by encouraging electronic transactions using mobile banking, internet banking, connect IPS, QR code and other electronic banking services in this difficult situation.