20 rupees tax for crossing the suspension bridge!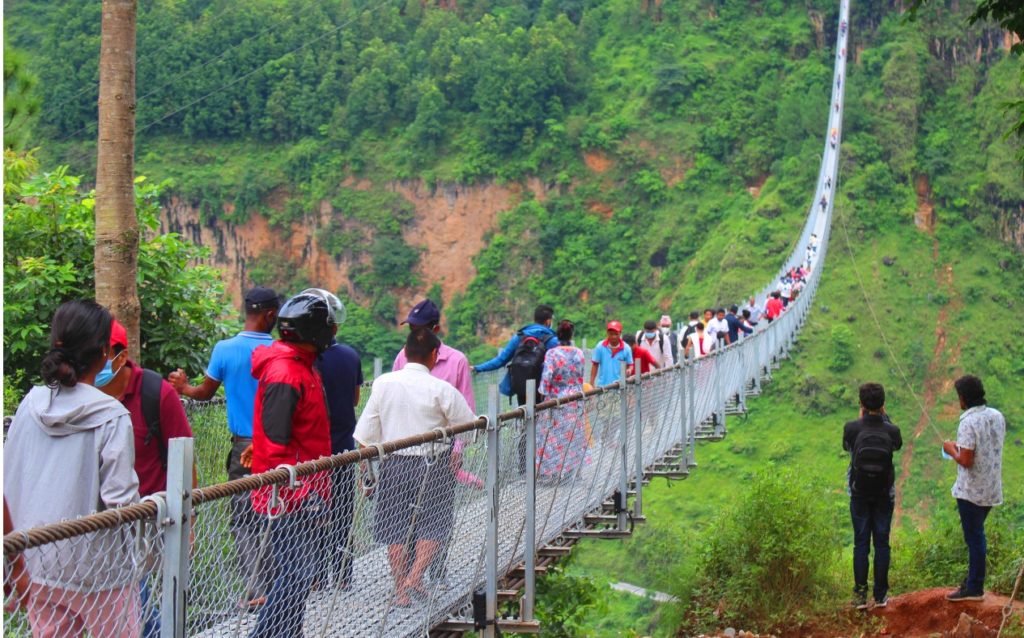 GALKOT: WEDNESDAY, APRIL 21, 2021 – The Bangechaur-Adubabari suspension bridge (567 meters long) connecting Baglung-Parbat, which came into operation after the completion of construction by the federal government, has to pay 20 taxes.
The bridge has been claimed for the longest time in the world. Baglung Municipality has started collecting infrastructure tax from Tuesday. The practice of levying 20 taxes per person has been sharply criticized on social media.
From now on, those who commute through the bridge will have to pay 20 taxes per person. Chief of the municipality Janak Raj Poudel said that they have decided to collect tax to spend on the infrastructure of the bridge and this decision will be reconsidered.
The municipality has informed that no tax will be levied on the residents of Baglung-Parbat district. According to Mayor Poudel, senior citizens, people with disabilities and students will be charged 10 taxes. -RSS