Budhanilkantha View Tower becoming like a five star hotel (with video)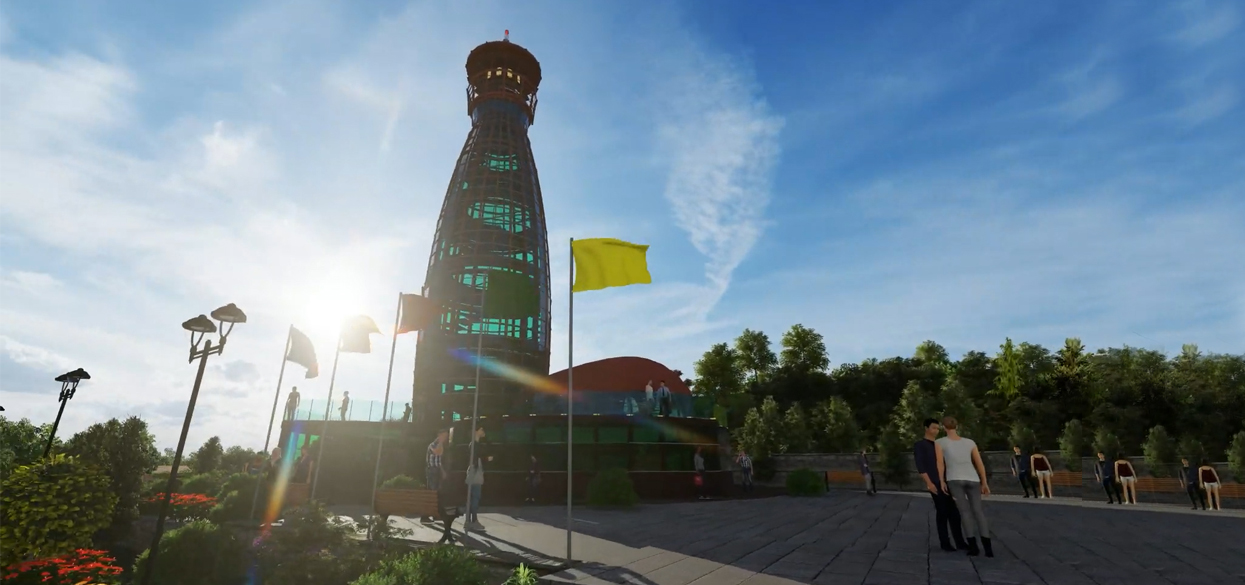 KATHMANDU: WEDNESDAY, APRIL 21, 2021 – View towers have been built in many parts of Nepal. However, you can hardly hear the construction of a view tower as a tourist destination with the same facilities as a five-star hotel. The Budhanilkantha View Tower with 26 residential houses is to be constructed at the foot of Shivpuri National Park in Kathmandu. In this regard, Budhanilkantha View Tower President Dr. Rajendra KC we spoke with him:
What is the current phase of the project to build Budhanilkantha View Tower with a view of the Kathmandu Valley?
We have taken 11 ropanis and 3 acres of land in Shivpuri, 1.6 km away from Budhanilkantha temple in the name of this project. So far, 3D animation of architect engineering, design, project has been created.
The project has a total investment of Rs. 730 million. Out of this, 50 percent investment has been ensured. Prabhu Bikas Bank has invested in this project. The loan has also been disbursed. The remaining 50 percent will be the promoter's own capital. We are now entering the construction phase.
He said that along with the view tower, the area will also be made a tourist destination.
Under this project, a view tower and 23 one and a half storey villas will be constructed. On the first floor of each villa there will be a bed room with attached bathroom, a kitchen, a living room. Upstairs are two rooms with attached bathrooms. It is very luxurious. These villas will be developed on the concept of farm house and holiday home which are in vogue abroad. It will be constructed in Nepali style to facilitate five star hotels.
Budhanilkantha View Tower will have 5 floors. There is a restaurant on the first floor. On the second floor there are facilities for holding meetings, seminars and workshops. There are also small cozy meeting rooms on the third floor. On the fourth and fifth floors are meditations, sauna baths, jacuzzis and more.
What kind of tourists is the view tower specifically targeted at?
This view tower is especially targeted at domestic tourists. People want to take time off from their daily hustle and bustle to enjoy a quiet holiday outside the home. They want to spend their leisure time in a place where there is a quiet and beautiful place with forests, streams and mountains. This place is the same. To the east, north and west is Shivpuri National Park.
Very close to the forest. There is a 200 ropani community forest near the view tower. The government has prepared a DPR to set up a picnic spot there. Domestic tourists coming for picnics can also be the target customers of this view tower project. Foreign customers can also come to this tower. The project, which is being built near Kathmandu, will be developed as a new tourist destination in Nepal.
There is no other tourist destination in Nepal with such a concept. Schools, Colleges, NGOs, INGOs, Corporate Houses, Government Employees, Professionals etc. can avail the services of this destination. In addition, every Friday, Saturday and Sunday we see thousands of people walking, trekking and hiking in the area where the view tower is being built. Our project can also be a fast-paced destination for such domestic tourists.
Is it only free to climb the view tower?
This view tower is 5th floor so it is not very tall. The tower is about 60 feet. Under this project, 71 rooms will be constructed. But, where the view tower is being built, that place is on a high place. Even if you don't build a very tall tower, you can see the entire Kathmandu Valley from here.
The tower can be seen from almost everywhere in Lalitpur, the southernmost part of the Kathmandu Valley. Those who come to this place for holidays, meetings and seminars will be charged for food, accommodation, meditation, sauna and other services. There is no charge for just watching the scene. This will be an additional benefit for the tourists.