151 climbers allowed to climb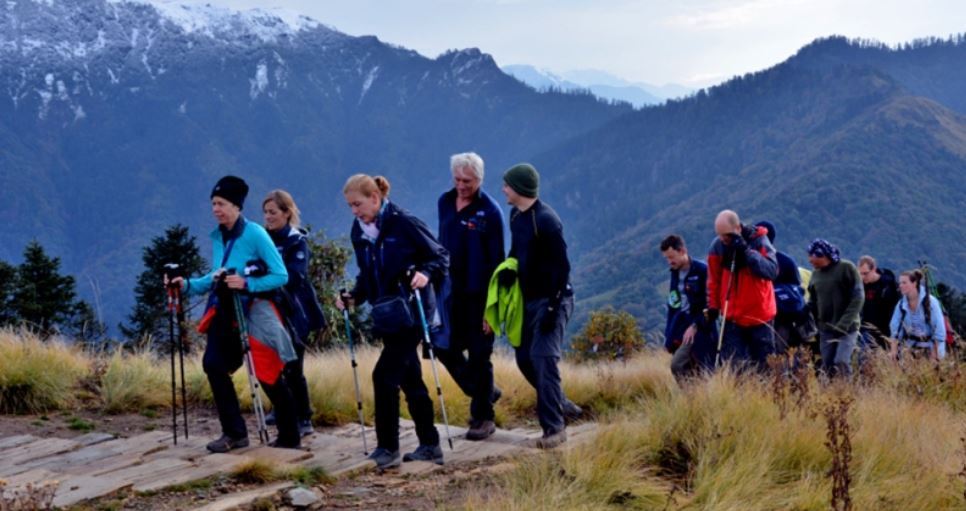 KATHMANDU: FRIDAY, APRIL 2, 2021 – The Ministry of Culture, Tourism and Civil Aviation, Department of Tourism has issued expedition permits to 20 groups of climbers for climbing various mountains including Everest in the spring season.
According to the department, 151 climbers from 20 groups of climbers, including three from Mt. Everest, have been allowed to climb. Bhishma Bhattarai, an official of the department's mountaineering branch, said that six groups of climbers, including three from Everest, have been allowed to climb. The department has so far given permission to climb Mt. Everest, Annapurna, Manaslu, Dhaulagiri, Lhotse, Pumori, Nuptse and Tukuche.
According to the Mountaineering Branch, Solukhumbu currently has the highest number of climbers at seven (8,848.86 m). There are two climbers in Lhotse (8,516 m) and two in Nuptse (7,864 m) in the same area.
A group of climbers is allowed in Pumori (7, 161 m). Four groups are allowed to climb Annapurna Himal (8,091 m) in Gandaki and two groups in Dhaulagiri Himal (8,167 m), while one climber is allowed in Manaslu Himal (8,163 m) in Gorkha.
Spring is considered to be the best season for mountaineering. In this favorable weather, local and foreign climbers mostly climb various famous mountains including Mount Everest. Everest, Annapurna, Manaslu and other high mountain ranges are the choice of climbers.
The department has stated that an icefall doctor is also in the destination to pave the way for the ascent. Icefall doctors have reached above the base camp of Everest. The department is issuing permits for spring climbing.
Although bookings for the March, April and May climbs begin in March, the department is expected to issue permits by the second week of April. The department had issued the permit for the spring season from Chaith 2. The first permit to climb Mt. Everest was issued on Chaith 13. A team including Bahrain's Prince Sheikh Mohammed Hamad Mohammed Al Khalifa has taken permission for the first ascent. Preparations are underway for the ascent through the Seven Summit Trek in Nepal. The Bahrain Royal Guard (Defense Force) has 13 Bahraini and three British climbing teams.
The department hopes that the issuance of climbing permits amidst the Covid-19 epidemic risk and the presence of special guests will help spread the message that Nepal's adventure tourism is safe around the world. Due to the corona, Nepal's mountaineering and trekking were affected during the main season last year. -RSS