Polluted Kathmandu skies still not open (with photos)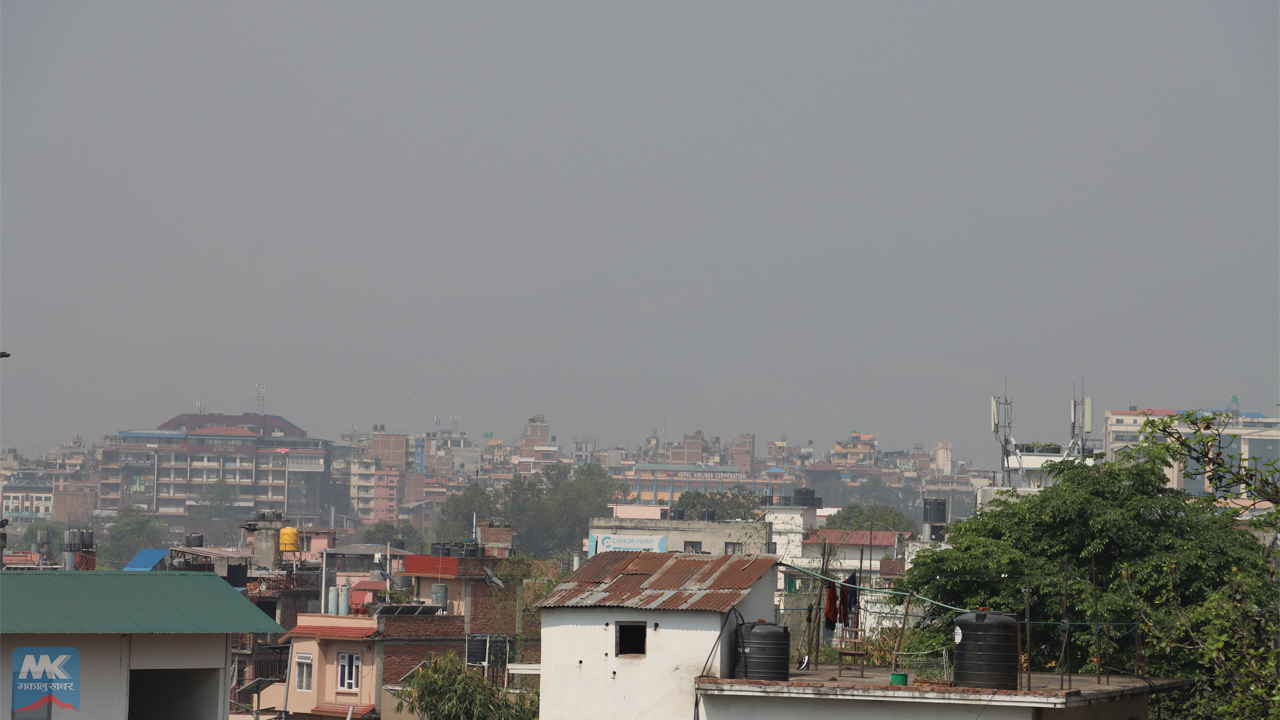 KATHMANDU: THURSDAY, APRIL 1, 2021 – The sky of the valley covered with air pollution is not open even today. It was expected that the dust, smog which has covered the sky will be removed by yesterday's rain.
Air pollution has increased in the Kathmandu Valley due to smog entering Nepal from India and forest fires in Parsa, Makwanpur and Chitwan. Last Friday, Kathmandu topped the list of the world's most polluted cities. According to the air quality index of IQ Air, a Swiss organization that measures air pollution, the air quality in the Kathmandu Valley was given 193 points on Friday afternoon. Due to the increased air pollution, the people of the valley were suffering from runny nose and burning eyes. The air pollution has been reduced due to the rain last night.
The government has also decided to close schools for four days from Tuesday, citing increased air pollution. The Ministry of Health and Population has urged people not to walk in the morning to avoid pollution, not to go out of the house until work and to wear a mask if they have to go out for urgent work.
Look at the picture