Hundreds of flights of 50 planes and 36 helicopters were affected due to low visibility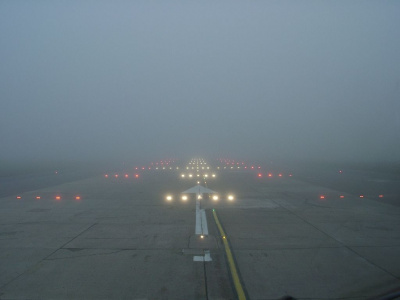 KATHMANDU: TUESDAY, MARCH 30, 2021 – The aviation sector has been affected for the past five days due to inclement weather. The worst affected areas are the airspace. Due to bad weather, visibility was reduced and most of the domestic flights from the country's only Tribhuvan International Airport were affected. The airport has stated that there are difficulties in operating flights to some destinations even today.
The helicopter company's business has been particularly affected. The flight was scheduled to carry 70 passengers daily for three days but did not fly for four days. About 40 flights were canceled during the period. Similarly, more than a dozen rescue flights have been canceled, according to the Nepal Airlines Operators Association. Forty flights to Gosaikunda alone have been canceled. Union spokesperson Yograj Kandel Sharma said that the flight was affected due to adverse weather conditions and the helicopter company was most affected.
People's lives across the country have been affected due to the sudden increase in dust and air pollution in different parts of the country including Kathmandu Valley since Friday. Experts say that air pollution also affects human health.
Helicopter business is booming during the main spring climbing season. The business, which was affected last year due to the Covid-19 epidemic, has been suffering from the weather for the past few days. Although there are 11 helicopter companies, 36 helicopters of 10 companies have been providing services. Lack of visibility has affected not only the helicopter but also the flight of the planes.
According to spokesperson Sharma, most of the flights were canceled for four days. As of Monday, 65 flights of Buddha Air, 45 flights of Yeti Airlines, 22 flights of Shree Airlines, 14 flights of Saurya Airlines and eight flights of other airlines have been canceled on the trunk route.
Similarly, about 40 flights were also canceled on the stall route, said Sharma. There are 400 domestic flights at the international airport. There are 50 aircraft of nine companies towards the aircraft.
Hundreds of domestic flights have been canceled in the last four days. The airport has been operating domestic and international mechanical (IFR) flights amidst inclement weather. Some international flights have also been affected. Few flights were diverted.
According to the Weather Forecast Division of the Department of Water and Meteorology, local winds along with westerly winds are having a partial effect in the country at present. The hilly parts of the country have partial to moderate cloud cover while the rest of the country has generally clear weather.
Even now, there is a thick blanket in the sky of Nepal. Raju Pradhanang, senior meteorologist of the department, said that the weather has deteriorated due to dust and smoke in the atmosphere for the past few days as well as smoke from fires in different parts of Nepal and India.
Another meteorologist, Manju Basi, said the fire had affected the atmosphere and caused thick smog. At present, the entire Kathmandu Valley is covered with smog and visibility is low, said Ujjal. The Ministry of Forest and Environment, Department of Environment has urged to take precaution in such cases -RSS