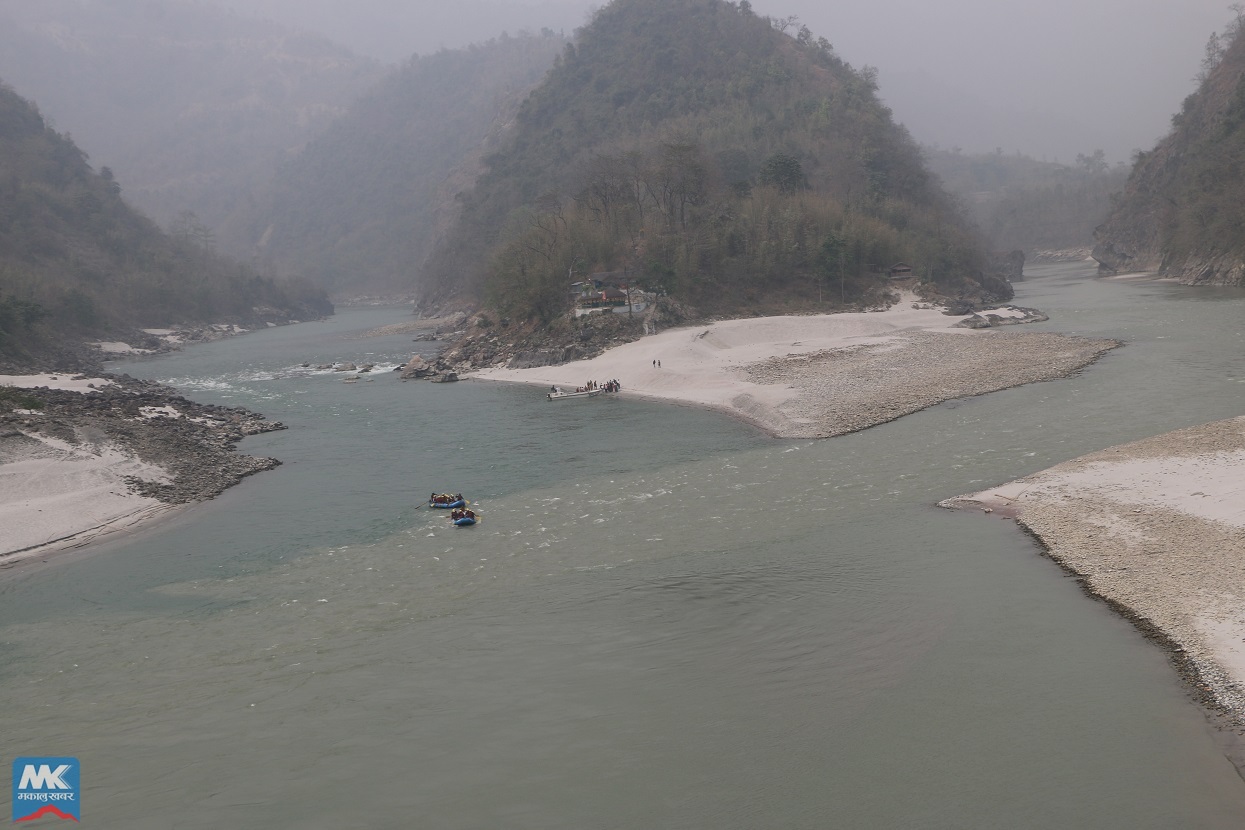 KATHMANDU: March 22, 2021 – Khuwalung has been in the news lately. Khuwalung is a large rock in the middle of the Arun River a few meters above the confluence of the Arun and Tamor rivers at Triveni, bordering Dhankuta, Udaipur and Bhojpur. Khuwalung is the center of religious and cultural faith of the entire Kirat community.
The water of Saptakoshi flows east-west in this place and the river Tamor comes from the north.
Khuwalung is a place associated with the primitive civilization of Kiranti. Engineers are warning that the government's attempt to destroy this area, which is mentioned in the Kirant scripture Mundum and the ancestors went to different areas from here, is an attack on identity and faith.
According to Mundum folklore, the ancestors of the Kirant community are believed to have been divided from the Khuwalung area. According to Mundum scholars, many groups have repeatedly crossed Khuwalung and after crossing Khuwalung, the Kirantis have found their way.
Khuwalung was closed when the Kiranti ancestors crossed it. The first group sacrificed Jureli birds to open Khuwalung.
After the bird's blood was spilled, Khuwalung opened and the first group crossed the river. Soon after, the second group arrived and after inflicting blood on Khuwalung by slightly injuring his own disciple's finger, Khuwalung is believed to be open forever and they too are believed to have crossed the Koshi and climbed the hill.
Photos