Tiger under control in Bardiya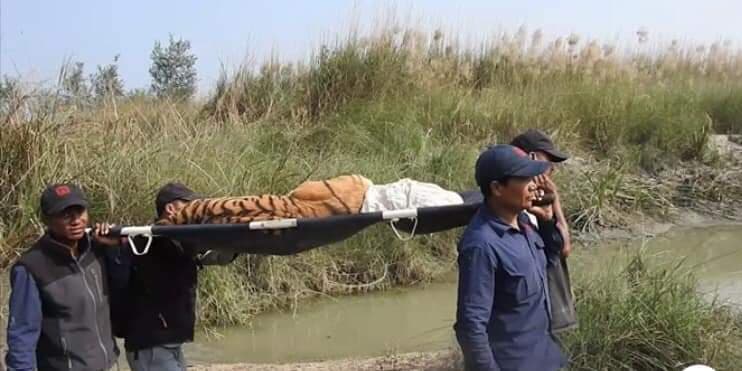 BARDIYA: A Tiger has been taken under control in Bardiya on Wednesday. According to the Bardiya National Park, Tiger was taken under control from Geruwa village in the central part of the park after the locals started losing their lives due to Tiger's attack.
Chief Conservation Officer of the park Bishnu Prasad Shrestha informed that the technical team of the park darted the tiger attacking people and animals in the intermediate zone of the park and around the account biological route on Wednesday evening. He said it was estimated that seven civilians had been killed earlier in the attack.
Chief Conservation Officer of Bardiya National Park Shrestha said that the old male tiger was injured in the leg and some of its teeth fell out. Preparations are underway to bring the tiger to the park headquarters Thakudwara. A technical team of the park was monitoring the tiger after a woman was killed in an attack by a tiger on Tuesday afternoon. Earlier, a tiger was taken under control from Geruwa area of ​​Bardiya.
Meanwhile, tourists have been barred from walking in the forest in Bardiya National Park as the threat of tiger attacks has increased. Stating that the attack of Tiger has increased in the last few months, the park has informed that the 'Jungle Walk' has been closed among the tourist activities in the park.
Ten people have been killed this year in Bardiya National Park and surrounding areas due to the Tiger attack.