Rajni's body was found 11 days later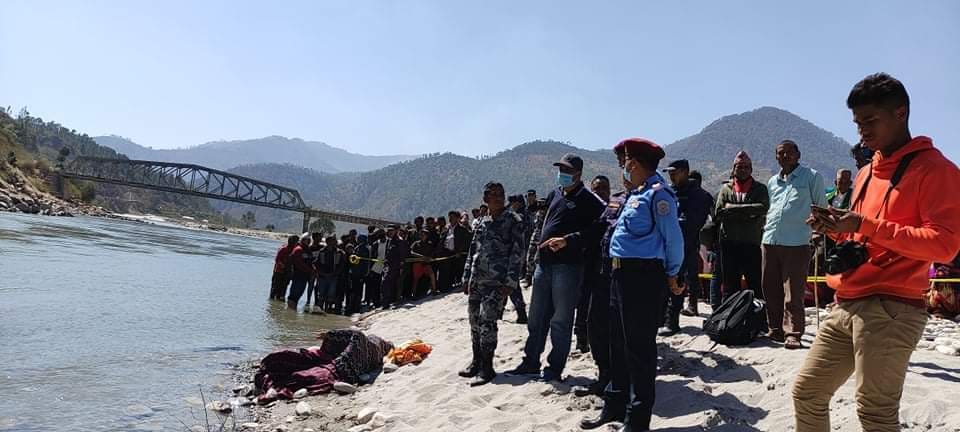 KARNALI: The body of seven-year-old Rajni Baduwal of Dailekh Nimile in Municipality-3 has been found 10 days later on the banks of Karnali River.
Rajni, his mother Suki Baduwal and five members of the same family had jumped into the Karnali River on Falgun 24. Rajni's body was found by Dailekh police on Tuesday near Asaraghat in Achham on the banks of the Karnali River.
The girl's body was found tied with a rope, police said. The Deputy Superintendent of Police of the District Police Office, Dailekh, said that the body was found in a decomposed condition.
Suku, 35, mother, 14, 11 and five-year-old daughters Kalpana, Sarita and Rajni and eight-year-old son Lalit jumped into the Karnali River. The bodies of mother, sister and two sisters were found on Falgun 25. All four have been cremated.