The sad story of a tree man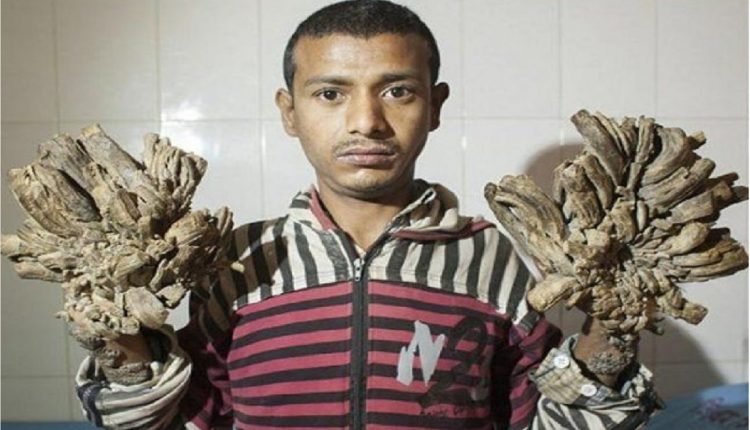 KATHMANDU: A man in Bangladesh is suffering from a surprising disease. Due to this disease, Abul Bajandar has got a finger on his hand and foot like a branch of a tree. People have named him 'Tree Man' because of his problem.
The 26-year-old will soon undergo surgery for Epidermodysplasia verruciformis (EV). The hospital said that she could lose 5 kg after the surgery. So far, the entire cost of his treatment has been borne by the hospital. Abul said that his problem did not increase all at once but gradually.
He used to earn his living by driving a rickshaw, but his employer fired him due to the disease. After this, the neighbors also took him out of the tole. It is said that there are 3 such patients in the world including Abul.
A man suffering from the disease in a village in Indonesia underwent successful surgery in 2008. His body was full of flesh. It is a very rare genetic skin disorder in which some parts of the human body grow like tree roots and branches.