Gas cylinder explodes in Bihar, 5 killed in same family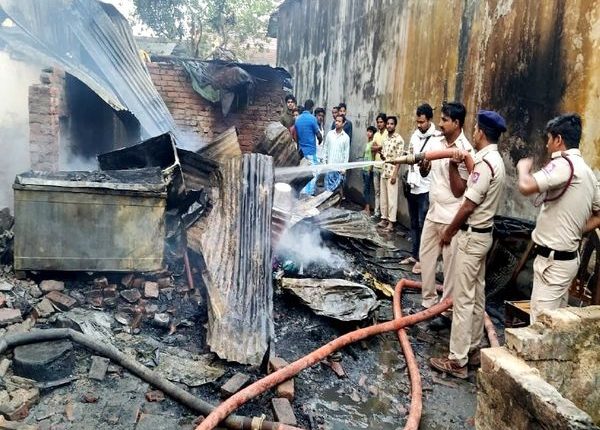 BIHAR: Five people, including four children of the same family, have died when a gas cylinder exploded in Kishanganj, Bihar, India.
According to Indian media, a gas cylinder exploded at the house of local Swami Nur Babu in Salam Colony of Kishanganj district bordering Jhapa on Monday morning.
Nur Babu, 44, his daughters Tohfa, 8, Babli, 6, sons Rahmat, 4, and Shahid, 2, died in the fire. Nur Babu's wife Shahjadi Begum, 32, was seriously injured in the blast.
She is undergoing treatment at Kishanganj Hospital. The house has been completely destroyed by fire. A team of security personnel including fire brigade reached the spot and brought the fire under control, police said. The whole village is in mourning after the death of five people including the children of the same family.