Pele Congratulate to Ronaldo for breaking his record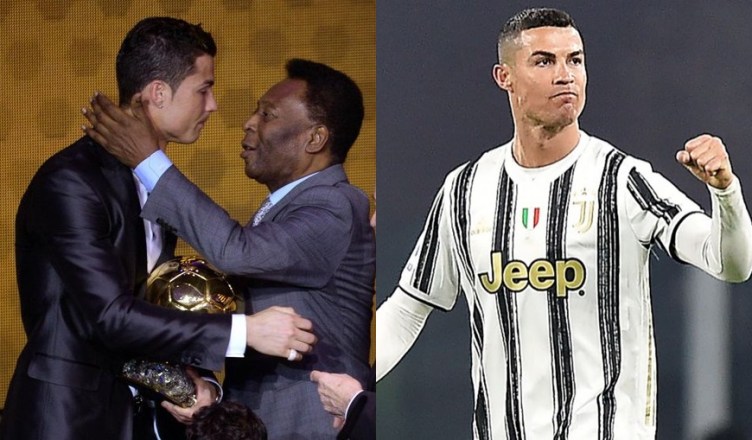 KATHMANDU: Cristiano Ronaldo has broken the official goal record of Brazil's great player Pele. Ronaldo broke Pele's career record of 767 official goals with a hat-trick against Cagliari in Juventus' Serie A match last night.
He has scored 770 goals in his playing career. That's three more goals than Pele did in his playing career. Earlier, Pele had scored 757 goals, but his official game and goal record was 767.
After Ronaldo broke his record, Pele congratulated Ronaldo and praised him. He said, 'Life is a lonely journey, everyone makes their own journey, and how beautiful is the journey of your life, I am a fan of your style of play. I love to see you play. Congratulations on breaking my official goal record. '
In some reports, it has even been called a world record. But the Czech Football Association claims that the record for most goals is held by former Austrian and Czechoslovakia striker Josef Bican. The Czech Football Association claims that Bican scored 821 goals.