Decision to increase gold supply quota will be taken soon: Finance Minister Poudel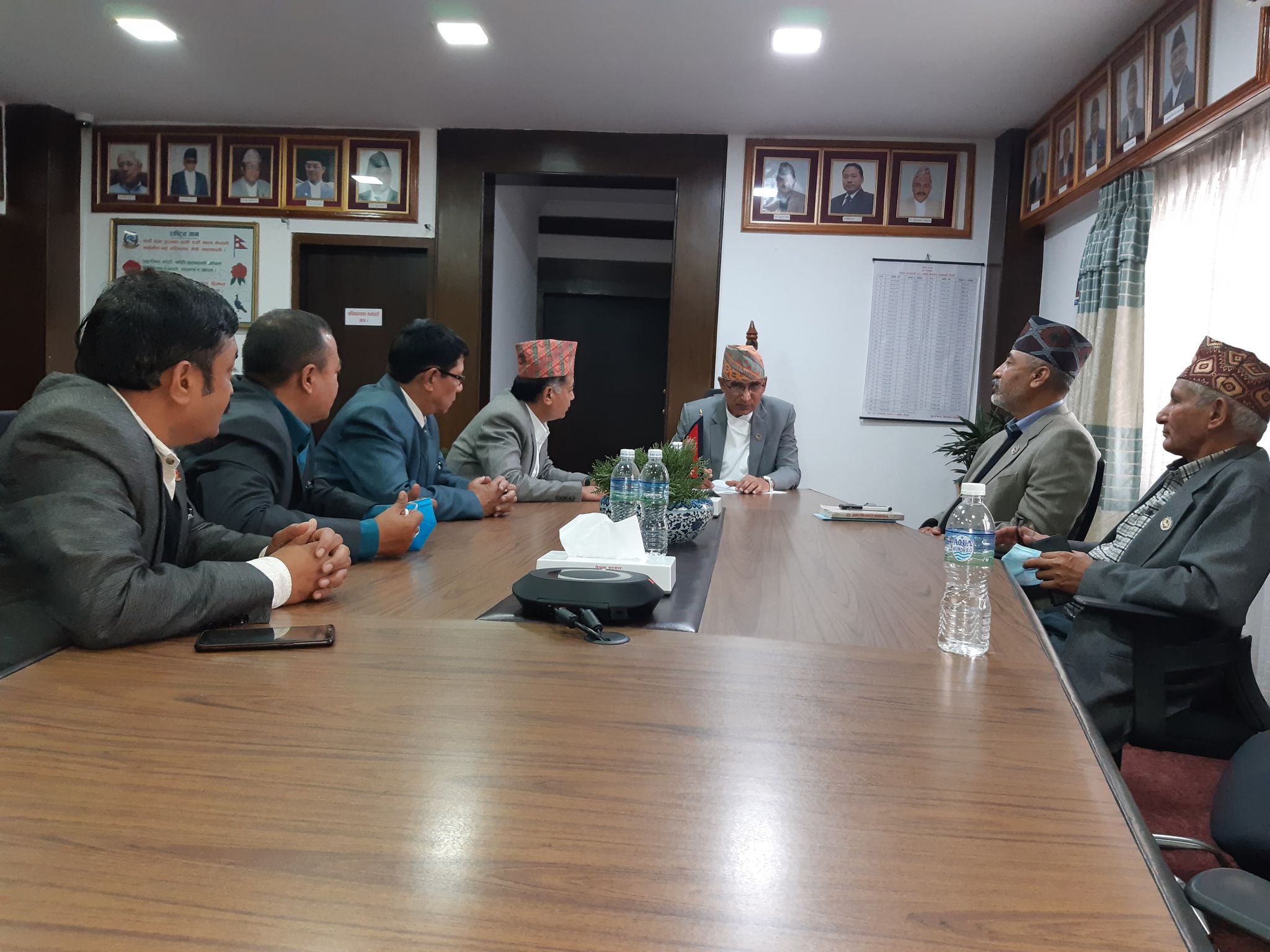 KATHMANDU: The government has been positive to increase the supply of gold. The government is ready to increase the quota as there is an acute shortage of gold in the market.
During a meeting with officials of the Federation of Nepal Gold and Silver Merchants at Singha Durbar on Wednesday, Finance Minister Bishnu Prasad Poudel said that the government was positive to increase the supply of gold. He said that necessary preparations are being made to remove the shortage in the market and a decision will be taken in a few days.
Acknowledging that there is an extreme balance between supply and demand, Minister Poudel was interested in the real demand of the market. On the occasion, CA member and FNCCI advisor Chhavilal Bishwakarma drew the attention of Finance Minister Poudel to the embarrassment faced by the businessmen.
On the occasion, President of the Federation of Nepalese Gold and Silver Merchants Manik Ratna Shakya said that there was an acute shortage of raw gold in the market and urged Minister Poudel to solve the problem immediately. He noted that the current problem was that the government had not yet increased the quota it had reduced during the lockdown. He pointed out the need to provide the same amount of gold immediately as there is a daily demand of up to 30 kg of gold in the market. He reminded that there is a danger of illegal entry of gold in the market and loss of government revenue due to unavailability of raw gold.
Lately, 10 kg of gold has been imported daily. Before the lockdown, 20 kg of gold used to come daily in normal time and 25 kg daily during Lagan.
Meanwhile, a suggestion has been made to Finance Minister Poudel to include the issue of gold and silver in the budget of the coming fiscal year.