The mother along with her four children jumped into the Karnali river and found the bodies of two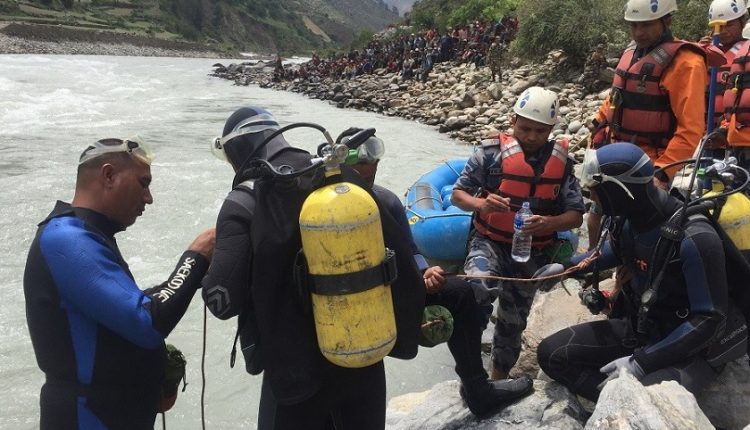 Kathmandu. A woman from Dailekh's 28th municipality has jumped into the Karnali River with her four children. Suki Baduwal, 35, of Nimile in Municipality-3 has fled to Karnali with her four children.
According to Dailekh District Police Office, Deputy Superintendent of Police (DSP) Anupam Shrestha, the bodies of two girls have been found near the Achham border. The bodies of 14-year-old Kalpana Baduwal and 12-year-old Sarita Baduwal were found wrapped in fishing ropes in the Karnali River at Panchadevwal Binayak Municipality-4 in Achham, DSP Shrestha told Makalu Khabar.
According to him, mother Suki, 10-year-old son Lalit Baduwal and 5-year-old daughter Rajni Baduwal are still missing. DSP Shrestha said that they were searching for him in the Karnali River and he was also at the spot. Suki's husband Man Singh has been taken under control by the police. He was taken under control on Monday evening.
There were six members in Mansingh's family. His wife, three daughters and a son left home on Monday afternoon. According to police, Mansingh used to quarrel with his wife by drinking alcohol every day.