"What to read and write a exam?"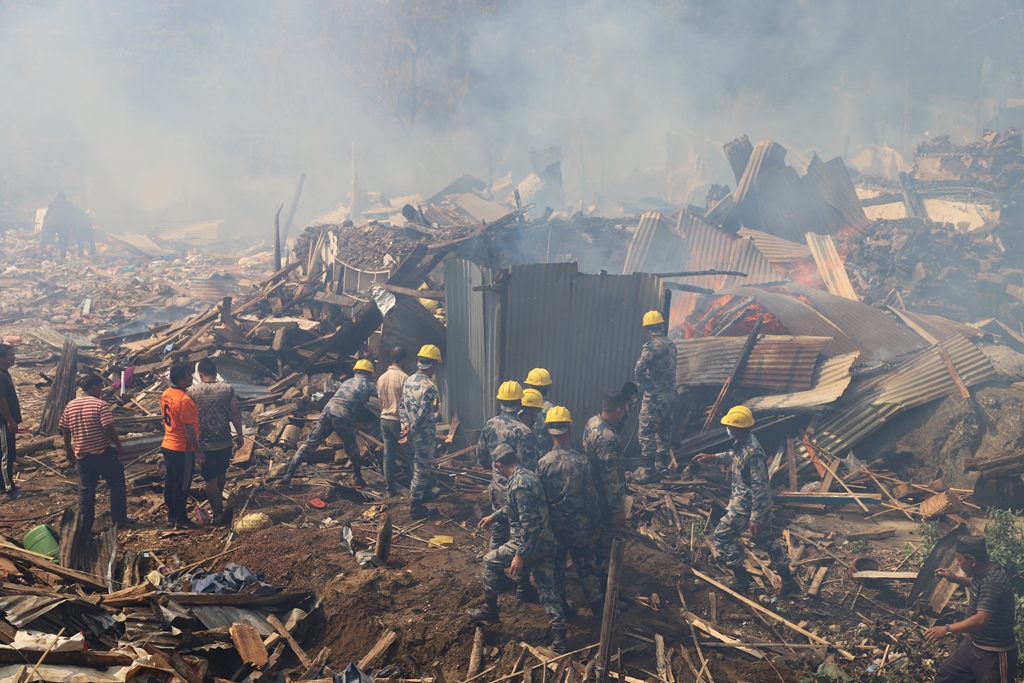 Taplejung. She is wearing a thin Kurta, a short jacket and slippers. It's been a week since I woke up. There is no food on time. No place to sleep. Sabitra Limbu has not gone to school since the day her house was burnt down.
In the morning, Dad goes home with his mother to a house that has been set on fire. She cuts the ashes. In the afternoon, she attends a relief event. She stays behind with her mother. Sabitra touches her head and keeps sniffing.
Arrangements have been made to stay at a relative's house nearby. Her family and four other families are living in that house. 'Clothes, books are all burnt. Sir, must have taken the lesson a long way. ' What to read and write now? 'Limbu said that it seems like a dream all the time.
Sabitra of Dobhan Bazaar of Meringden village got up early on Falgun 18 as usual. There was some homework left in the evening. She did. Then she cooked. Father and mother were busy in the shop. She ate. She dared to go to school wearing a uniform. Suddenly, there was a commotion. Fire … fire ….! She went out and looked. A fire was burning in a nearby house.
Everyone in the market ran there. Sabitra also went there with her bag. Neighbors were trying to extinguish the fire. But, the fire had grown. "We ran and went to the upper road. By then, the fire was about to reach our house,". The four of us who were ready to go to school stayed there crying till evening. '
According to the village municipality, 88 children have been directly affected by the fire in Dobhan Bazaar. Among those affected are 43 female students and 45 male students. Their clothes, school uniforms and all educational materials were burnt. No one has gone to school since the fire broke out. "It is becoming difficult for us to understand, there is no decision on what to eat, what to wear, what to live in," said Sukbir Limbu, the victim.