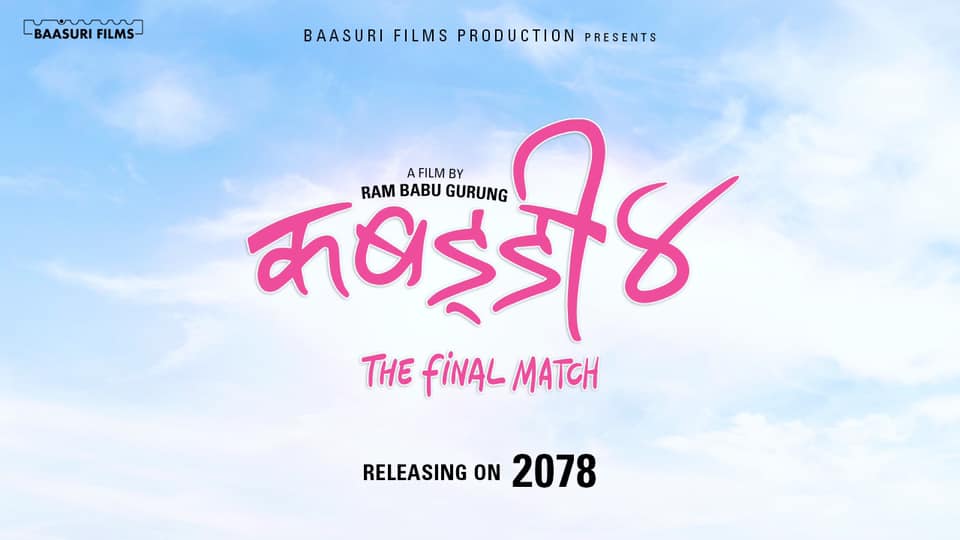 Kathmandu. The movie is going to be the last part of Kabaddi. Director Ram Babu Gurung has posted a picture on social media saying 'Final Match'.
According to him, the film will be released in 2078 BS. Gurung had said in a program of Kabaddi 3 that 'Kazi should not be left alone'. Based on the same statement, the film ends with Kazi's wedding.
Dayahang Rai will play the lead role in the film. The film to be made under Basuri Films Production is preparing to go for filming from Baisakh.