Classic Tech's 100th outlet in Kalanki at high speed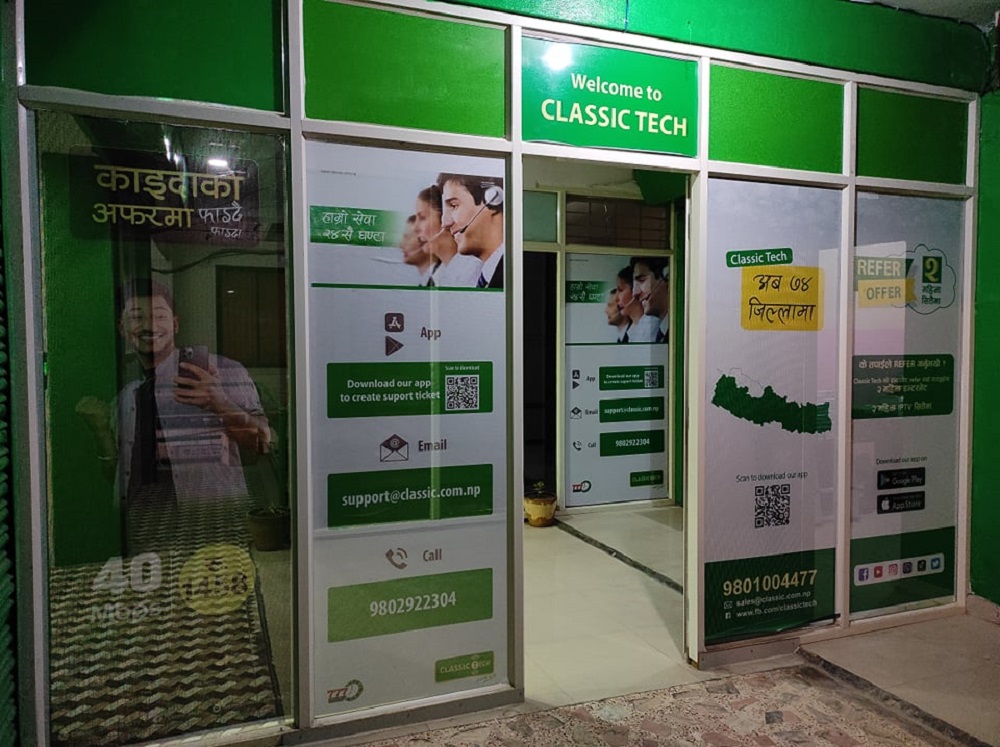 Kathmandu. Network service provider Classic Tech has expanded its new outlet.
The company has been providing its services in Kalanki, Chhauni, Ramkot, Swayambhu, Chandragiri area, Thankot and other places. Now, the company has expanded its services in Kalanki with the objective of increasing the service facilities in the inner tolls of these places.
Classic Tech's new outlet is also the 100th outlet and each outlet has 25 staffs through billing, customer support and marketing, the company said.
Classic Tech has 49 outlets by the time it reaches 12 years, but has built 51 outlets in the eight months since the lockdown.
The company has opened an outlet to make customer support and payment quick and easy.
The company has been providing internet and intranet services to corporates and banks in 74 districts and aims to open 100 more outlets to serve home users through FTTH within this financial year. The company's chief sales and marketing officer Binay Kumar Adhikari said.
The company has said that the new outlet set up by the company in Kalanki has provided cheap and high speed 20 Mbps internet and IPTV of Nepal at the rate of Rs. 799 per month for a few months.