Machhapuchhre Bank's QR code service in Dharan and Dhalkebar agricultural markets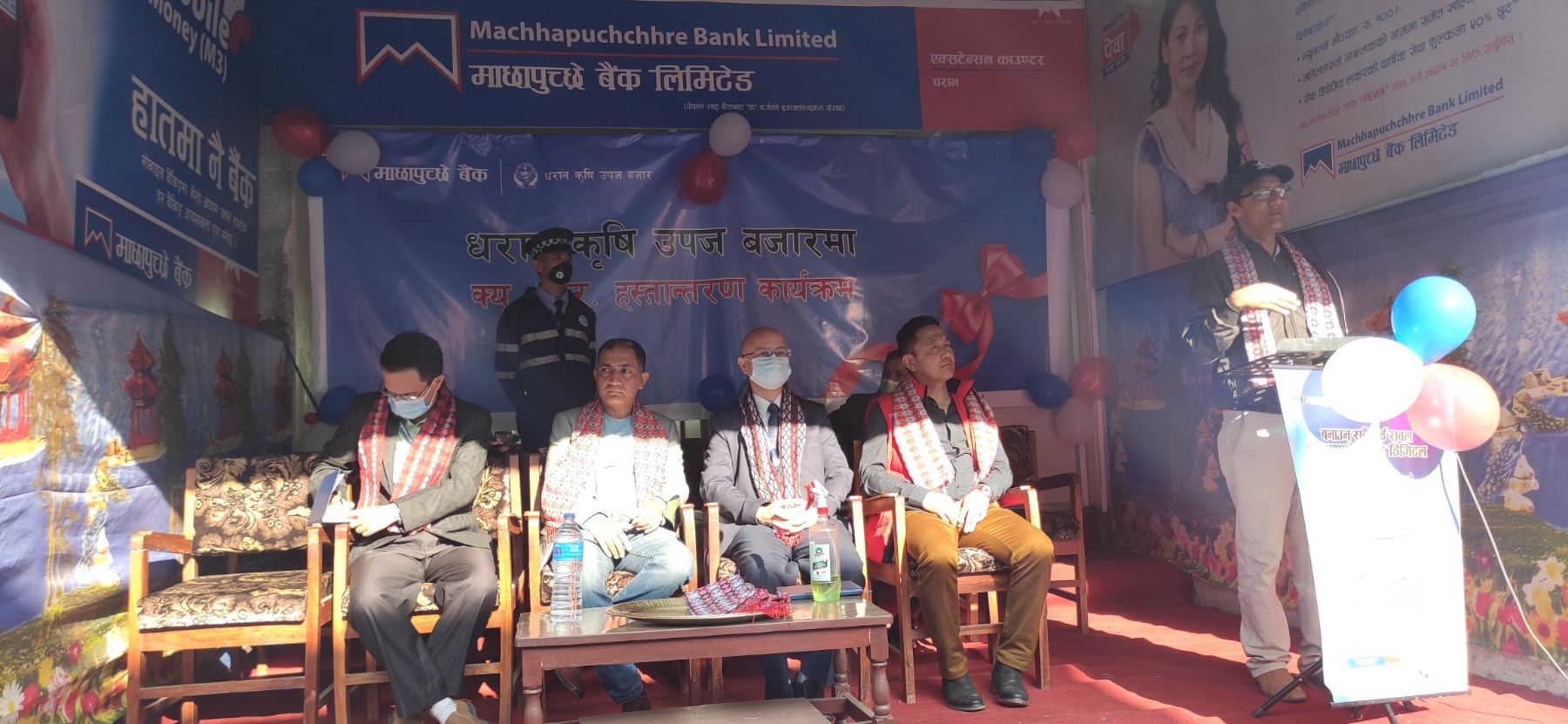 Kathmandu. Machhapuchhre Bank has launched QR code service in Dhalkebar and Dharan agricultural produce markets with the objective of promoting digital banking business. Deputy Director of NRB Satyendra Timilsina and Mayor of Mithila Municipality Harinarayan Mahata launched the QR code service at two separate QR handover programs at Dharan Agricultural Produce Market and Dhalkebar Agricultural Produce Market.
With the launch of the QR Cord service, consumers who buy vegetables and fruits at Dhalkebar and Dharan Agricultural Produce Markets will be able to pay the amount directly to the shop operator using their bank's mobile banking application.
He said that many technologies have been developed in Nepal in a short span of time in both the programs and the maximum use of technology would save time and money.
The program was attended by the officials of the Board of Directors of Machhapuchhre Bank, representatives of Nepal Rastra Bank, representatives of the Agricultural Market Management Committee and local traders.