Establishment of National Food Bank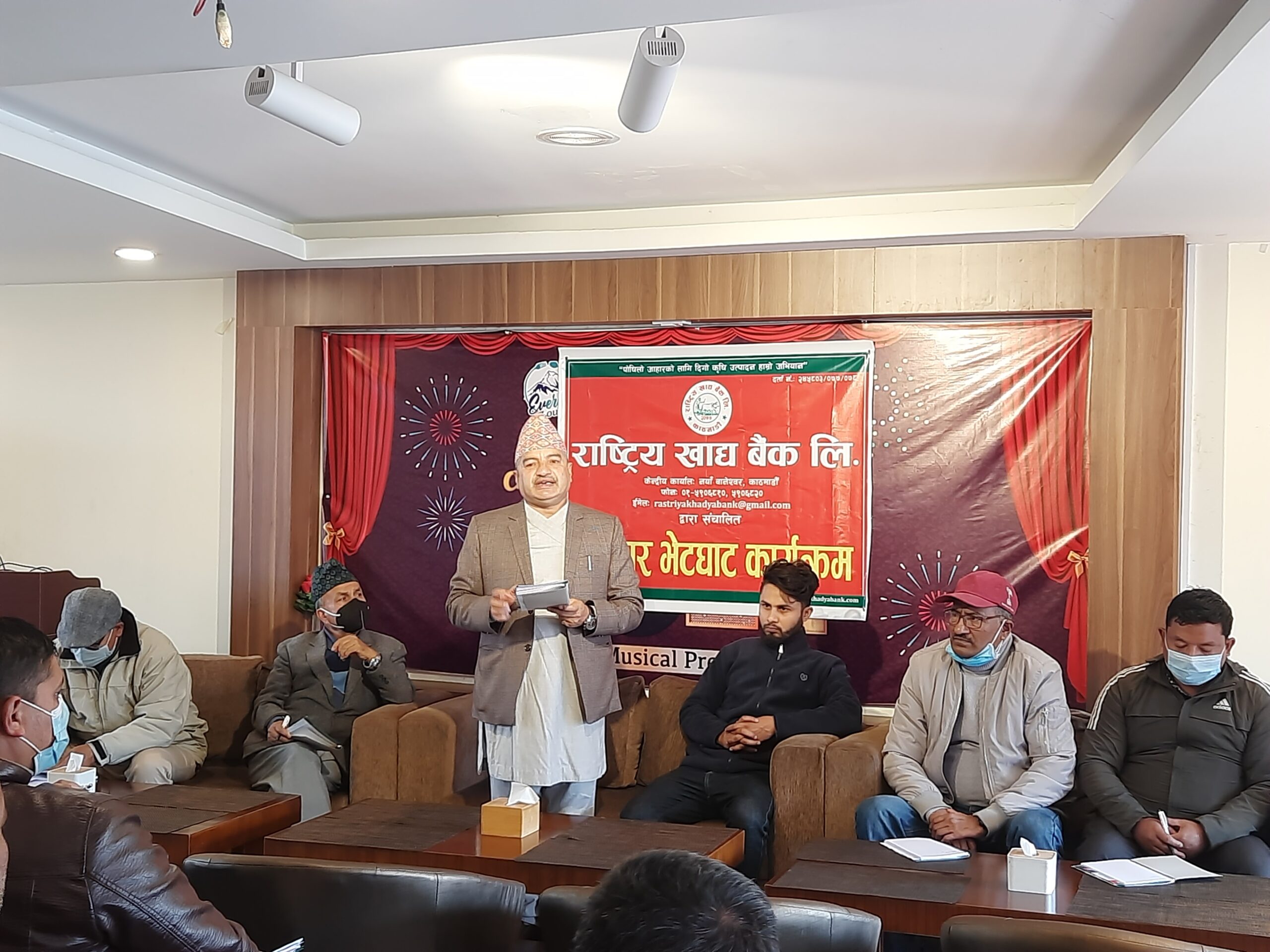 Kathmandu. National Food Bank has been established. The bank has been established with an investment of Rs 2 arab from the private sector. The food bank was set up with the objective of making the country self-reliant in agriculture by making the agricultural profession and entrepreneurs more productive, the bank said in a press conference on Monday.
The bank has stated that it will expand its services in all 77 districts of the country. The bank was established four months ago with the investment of more than 150 agronomists and has more than 200 agricultural technicians involved.
The bank has informed that it will produce and manage food grains, nuts, vegetables, fruits, curd, fish, meat, tea and herbs. The bank has also informed that they will cultivate the land by renting the land.
Chairman of the Bank, Shankar Nath Upreti, said that the objective is to increase employment in agriculture and make the country prosperous through agriculture.
The bank has 491 promoter share members. He also informed that ordinary shares will be issued in a few years by expanding it.