End clap of 'Churifuri' in 43 days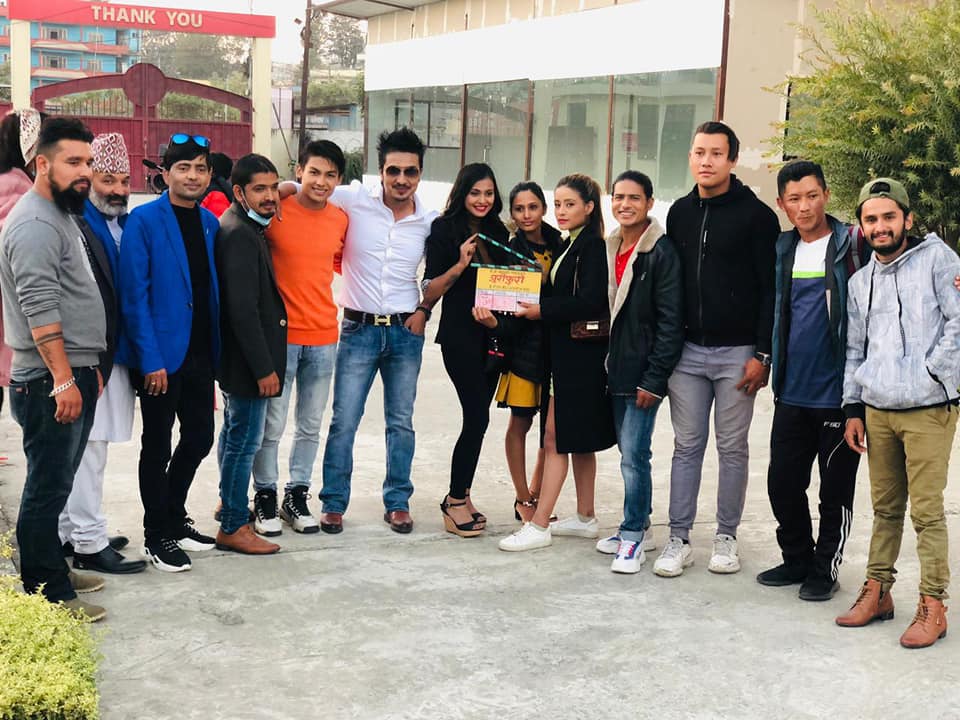 Kathmandu. The shooting of the movie 'Churifuri' has been completed. Director Rishi Raj Acharya informed that the filming started last Poush and ended in 43 days.
Model Abhishek Shrestha, popularly known as 'Duplicate' of Anmol KC, is in the lead role in this film.
Also newcomers Puja Pant, Sona Bajracharya, Rinjin Gurung and Rajiv Jung Basnet have made their debut through this film. Written, produced and directed by director Acharya, 'Churifuri' stars Rabindra Jha, Shishir Bhandari, Deepak Acharya, Subodh Gautam, Pawan Khatiwada, Surveer Pandit, Sunita Shrestha, Ritu Acharya, Laxmi Dhakal. Rajendra Khati, Maheshwar Acharya, Kamal Singh, Asmita Basnet, Tulasi Shrestha, Sarisma Magar, Manil Tamang, Rashmi Acharya and others have acted in the film.
The film is co-produced by Bimala Bhusal, Rajendra Khati and Shiva Thapa under the banner of RB Movies. The film, directed by Rahul Rai, has choreography by Bhimfedi Guyz, art direction by Bijay Acharya and music by Deepak Sharma. The film will be edited by Nabin Niraula.