The launch date of Tesla Model 3 is March 2021.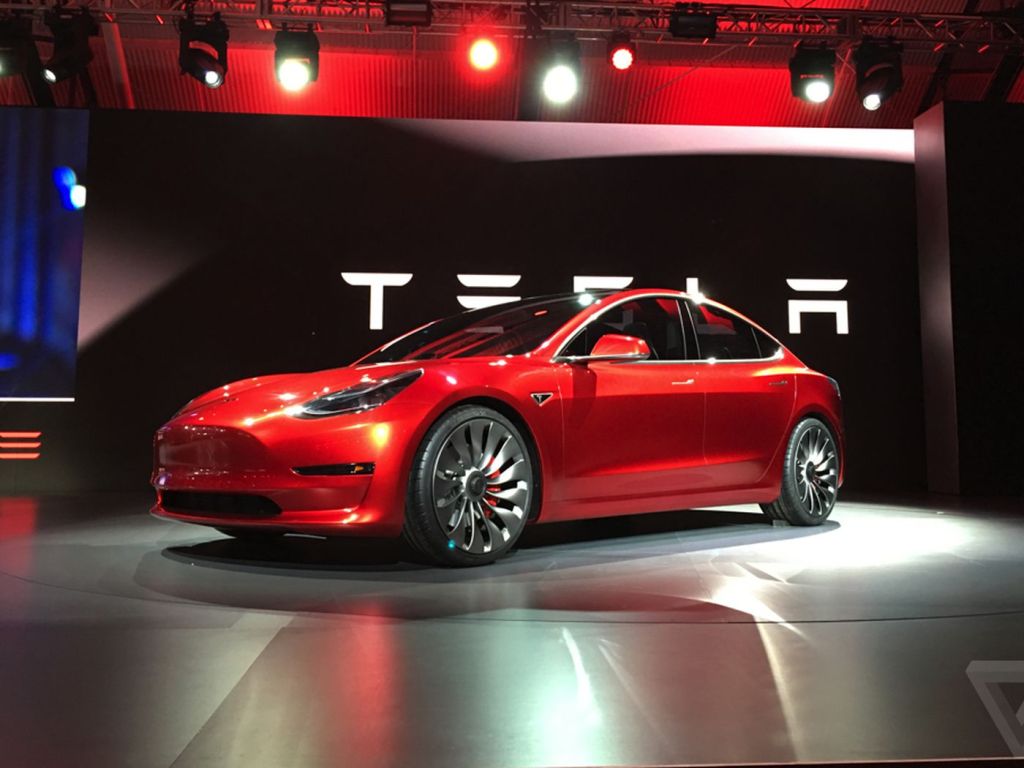 The Tesla Model 3 is an electric four-door fastback sedan developed by Tesla. According to Tesla, the Model 3 carries full self-driving hardware, with periodic software updatesadding functionality.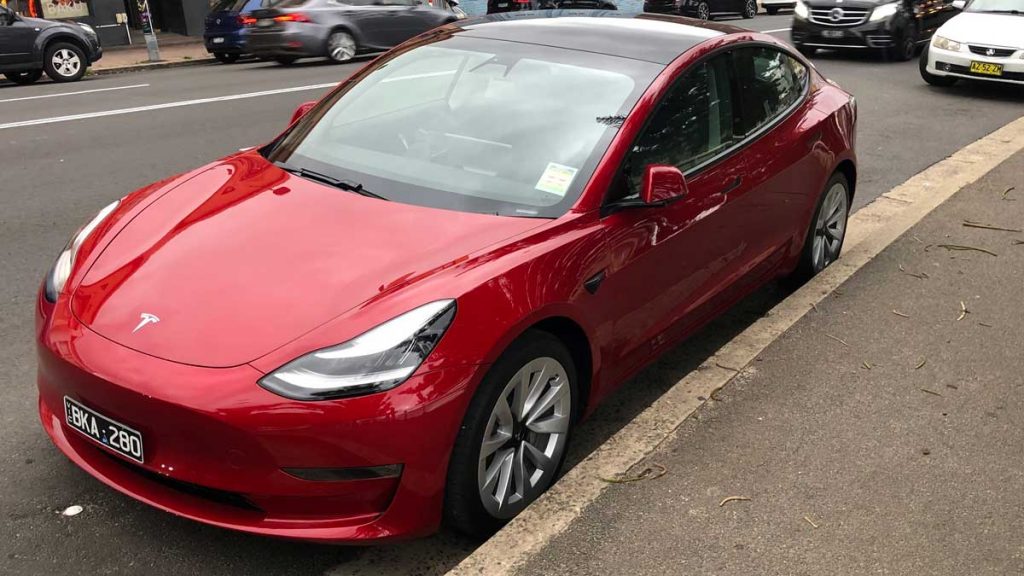 Since early 2020, the Tesla Model 3 is the world's best-selling electric car in history, with more than 800,000 unitsdelivered through December 2020. The Model 3 has been the world's top selling plug-in electric car for threeyears running, from 2018 to 2020. In 2020, Tesla produced over 450,000 of theModel 3/Y chassis automobiles.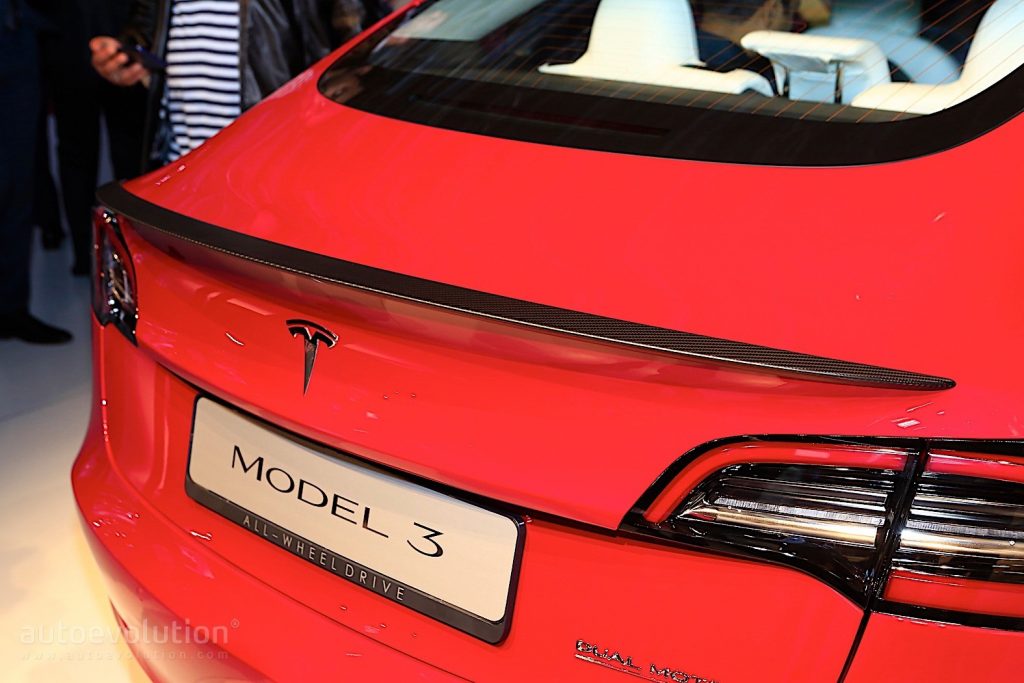 In November 2020, the Model 3 was refreshed with cosmetic and internal changes, many carried over from the Model Y. The refreshed Model 3 replaced the chrome door handles, side mirror trim, window trim, and camera covers with a black finish. Double-paned front window glass, a powered trunk, new center console, and minor performance upgrades were added to all Model 3 trim levels. The car's engineering was updated to reflect Tesla's advances with the Model Y. This included the introduction of a heat pump and proprietary octovalve that increases the car's heating and cooling efficiency.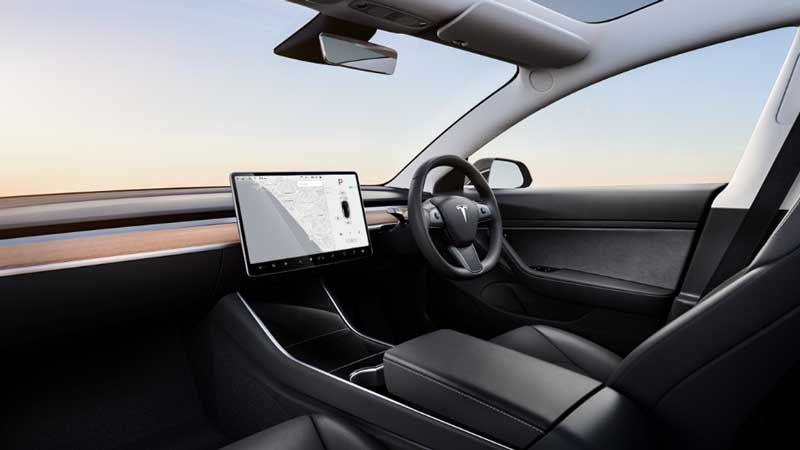 Model 3 borrows some styling cues from the company's Model S sedan and Model X SUV, but goes its own way with a unique interior design and an all-glass roof. Acceleration is quick, and the Model 3's chassis is playful as well—especially the Performance model's, which receives a sportier suspension and a track driving mode.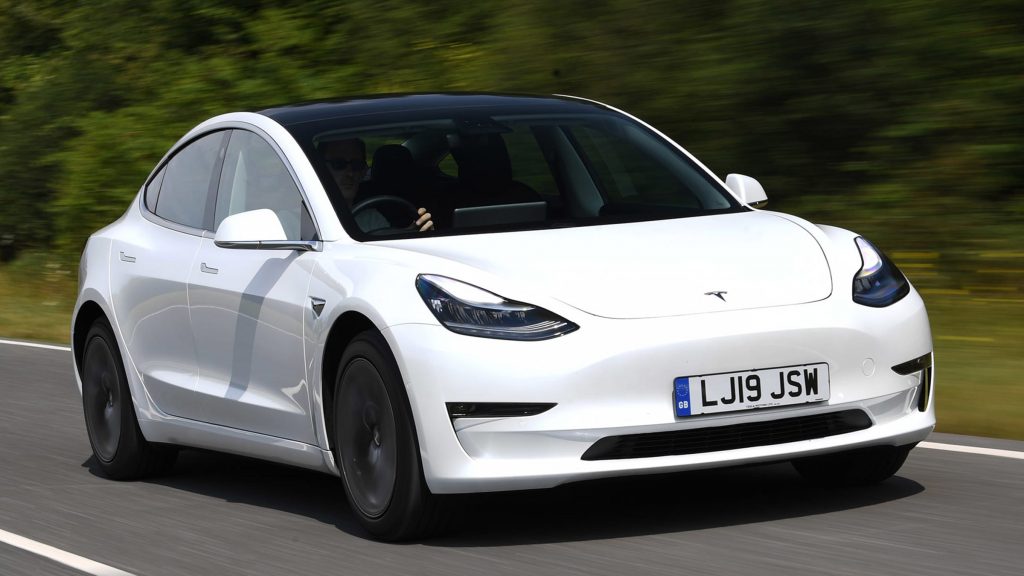 The Tesla Model 3 is a game-changing electric vehicle. With its generous range at a price that's more accessible to the average consumer, the Model 3 also offers well-rounded performance, too.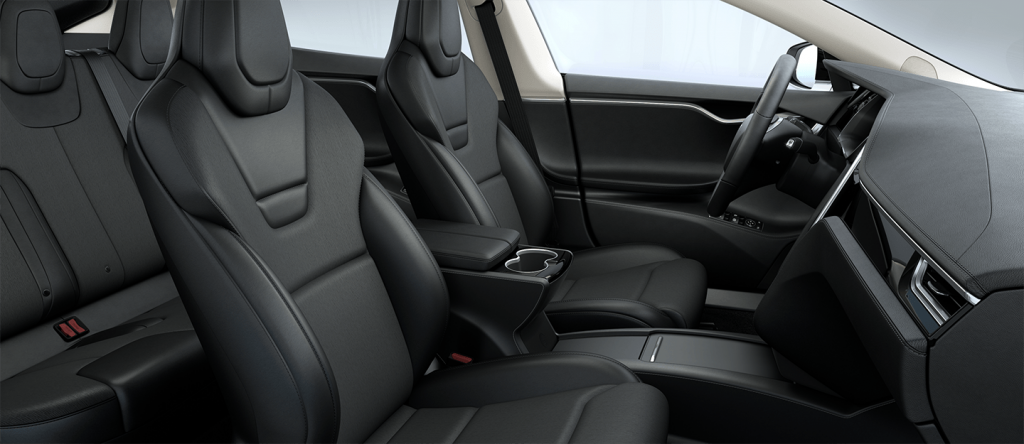 Model 3 is designed for electric-powered performance, with dual motor AWD, quick acceleration, long range and fast charging. Engine, Transmission, and Performance. As with most EVs, the Model 3 gains speed smoothly and almost silently, with the electric motor. Model 3 body type is Sedan and its fuel type is Electric.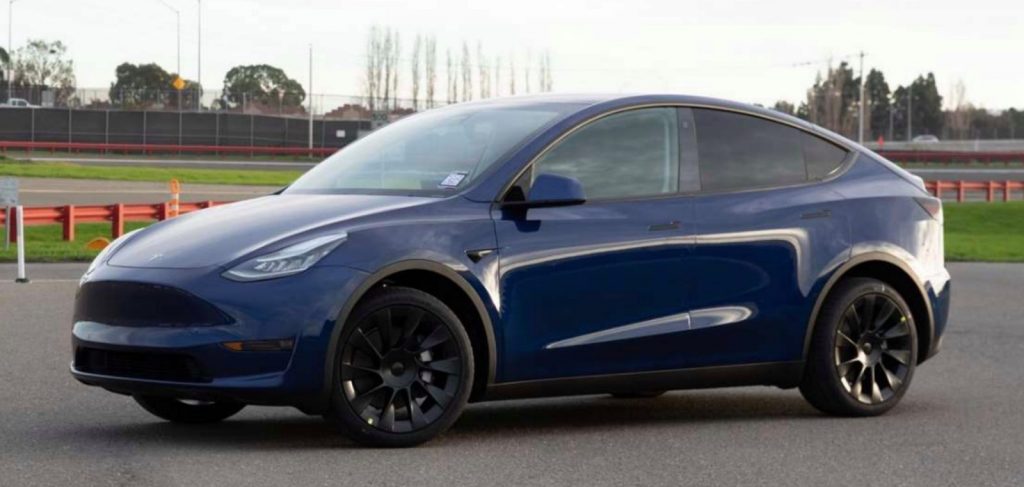 Tesla announces that the standard Model 3, with 220 miles of range, a top speed of 130 mph and 0-60 mph acceleration of 5.6 seconds is now available at $35,000.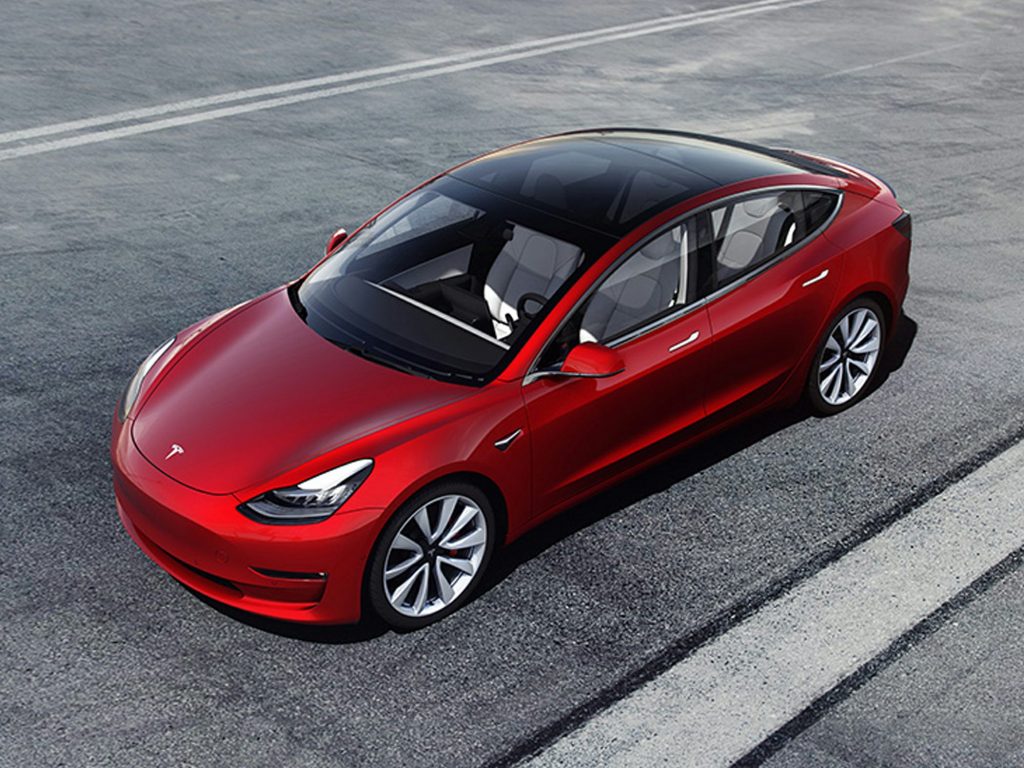 The Tesla Model 3 is available with seven colours i.e
Signature red
White
Blue
Red
Silver
Black
Midnight silver
Technical Specifications:
Range according to WLTP 560 km
Power 340 kW (462 hp)
Maximum speed 233 km/h
Battery capacity 75 kWh
Acceleration 0-100 km/h 4.6 sec
Kerb weight 1847 kg
Specification:
Engine Electric
EPA Class Mid-Size Cars
Style Name Long Range AWD
Drivetrain All Wheel Drive
Passenger Capacity 5
Passenger Doors 4
Safety Features
Air Bag-Frontal-Driver              Yes
Air Bag-Frontal-Passenger Yes
Air Bag-Passenger Switch No
Brakes-ABS Yes
Child Safety Rear Door Locks Yes
Daytime Running Lights Yes
Traction Control Yes
Night Vision                                          No
The long-awaited Tesla Model 3 is an impressive car. Even in Standard Range Plus form, the performance is very good, the handling is rewarding, and the steering is sharp and well weighted.
For further information: