Federation of Nepali Journalists remembering martyrs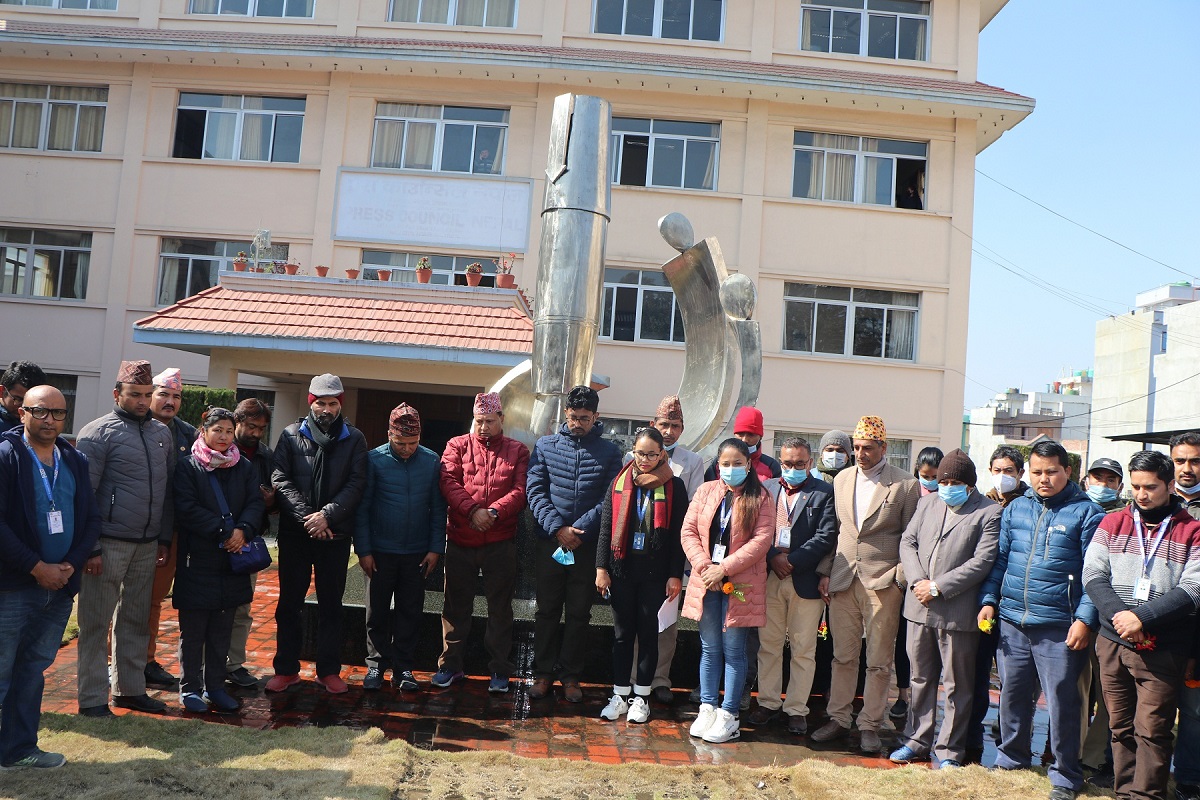 Kathmandu. The Federation of Nepali Journalists has expressed respect to the martyrs. On the occasion of Martyrs' Day on Friday, a martyr's wreath was laid at the column and a minute's silence was observed for the martyrs.
Addressing the program, FNCCI President Govinda Acharya said that the freedom of press was exercised due to the contribution of the martyrs and added that the martyrs would always be respected.
He also said that the martyrs would provide guidance for the realization of more democratic rights. Similarly, Gopal Budathoki, acting chairman of the Press Council Nepal, said that the martyrs have made a great contribution to the exercise of freedom of press and expression.
Officials and members of the Central Committee of the Federation of Nepali Journalists, Press Council of Nepal and journalists were present on the occasion.